Better Satellite World Awards Dinner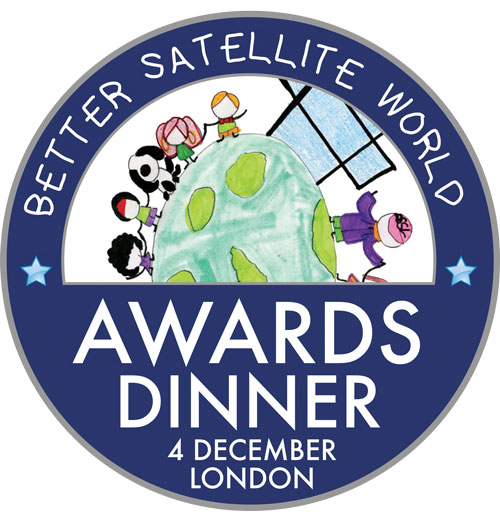 Each year, the Society of Satellite Professionals International hosts an awards dinner in Europe to celebrate the enormous contributions of the satellite industry to the economy, safety, security, governance, development and health of the planet.
The modern world literally runs on satellite – from data networks and TV to Internet, agriculture, energy and transport – though far too few people know it.  Celebrating its 60th birthday this year, the commercial satellite industry is now attracting a new generation of entrepreneurs and investors dedicated to lowering launch costs, downsizing spacecraft, servicing them in orbit and delivering ubiquitous connectivity at competitive prices.  
The Better Satellite World Awards honor established companies and disruptive innovators for continuing to make our world a more prosperous, healthier, better-educated, more sustainable and inclusive home for all humankind. They are produced by SSPI and its UK and Isle of Man Chapters.
Attend and Celebrate!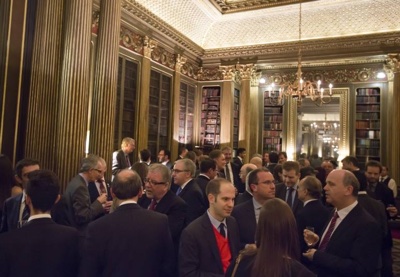 This year, the Better Satellite World Awards Dinner takes place on 4 December, in London. It is an intimate evening for networking and celebration in the beating heart of the British space and satellite industry, one of the most dynamic in the world. Tickets are on sale now!
To see photos from the 2016 Better Satellite World Awards Dinner, click here.
At the dinner, SSPI presents awards for innovation and global impact in four categories: Communication, Economy, Humanity, and Knowledge. For more information on the awards and to learn about past winners, click here.
About the Better Satellite World Campaign
Mobile phones have satellite inside. So do TV programs and computer networks, weather reports and military operations, public safety and transportation systems, retail payments and the world's financial markets. Satellite professionals know the immense contributions our technology makes to human welfare, commerce, government, security and safety.
And it is time we told the world about it – because too many people think of satellite only when they see a news story about a launch failure or a natural disaster where satellite is the last resort for communications. That lack of awareness has tangible results: regulatory assault on our spectrum, lack of government funding for satellite solutions to the digital divide, the customers in new markets who will never give satellite a try.
SSPI has begun writing a new story. Working with partner associations and the leading companies in our business, we have a launched a campaign, How Satellites Make a Better World (www.bettersatelliteworld.com), to change the global conversation about satellite. It won't be easy or quick – but a successful campaign will help level the playing field between satellite and its competition and expand the opportunities available to our industry.
Sponsorship Opportunities Available