Scholarships
The SSPI Scholarship Program assists deserving students with meeting the high costs of undergraduate and post-graduate study in satellite-related disciplines. Through the generosity of Scholarship Sponsors, SSPI provides scholarships ranging from $2,500 to $3,500 to high school seniors, undergraduate and graduate students from locations around the world.
Applicants must be current high school seniors, college or university undergraduate students or graduate students who are studying or intend to study satellite-related technologies, policies or applications. Successful scholarship applications have been received from students pursuing studies in these areas related to telecommunications, remote sensing, imaging, space law, business, distance learning, meteorology, energy, navigation, business, government, and broadcasting. 
2018 SSPI Scholarships
The 2018 Scholarship Program deadline has not been set - please check back for information in January 2018.
Local Chapter Scholarship Programs - SSPI's local chapters often have scholarship programs in conjunction with or in addition to the SSPI International Scholarship Program. Be sure to connect with the chapters in your region. SSPI Chapters are listed here.
Qualifications
Commitment to pursue education and career opportunities in the satellite industry or a field making direct use of satellite technology
Academic and leadership achievement
Potential for significant contribution to the satellite communications industry
A scientific, engineering, research, business or creative submission meeting high standards
Must be matriculated or accepted in an accredited college or university program at the time of the scholarship issuance.
How To Apply
In order to participate the scholarship program, students must be members of SSPI. Membership in SSPI is free for full-time students. To learn more about SSPI membership, click here.
Past Recipients

SSPI has awarded scholarships to many exceptional students over the years. Click here to learn more about past SSPI Scholarship recipients.
Space Generation Advisory Council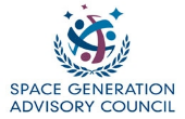 SSPI provides funding for a number of students each year to attend the Space Generation Advisory Council Congress, which provides space policy recommendations to the United Nations and precedes each year's International Aeronautical Congress.  SSPI selects students with a focus on satellite technology and applications from launch and propulsion to earth observation and data analysis. SSPI executives and members attend to represent SSPI and participate in working groups.