Making Leaders Interview: Ryan Carlisle, Senior Manager, Launch Mechanical Systems, SpaceX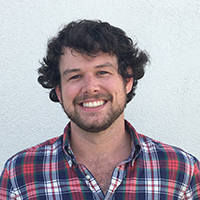 In this Making Leaders interview, we hear from Ryan Carlisle, Senior Manager for Launch Mechanical Systems at SpaceX. Ryan began his career at SpaceX in 2011 as a Launch Integration Engineer just after graduating from Yale University with a B.A. in Mechanical Engineering. He served on the team that designed and constructed the transporter erector—used to carry the Falcon 9 rocket from the hangar to the launch pad, raise the rocket and release it for launch—for SpaceX's launch pad at Vandenberg Air Force Base in California. For his first four years at the company, Ryan supported engineering and upgrades for the launch mechanical systems at Vandenberg and at SpaceX's launch pad at Cape Canaveral Air Force Station in Florida.
Ryan was promoted to lead the Launch Mechanical Systems team in 2015. He oversees the design and engineering of mechanical systems at each of SpaceX's launch sites in this role, including hangar tooling, key recovery equipment and ground support equipment systems for flights with crew. In addition to transporter erector design and upgrades, Ryan also works on new ground and recovery systems including the Crew Access Arm used to help astronauts board SpaceX spacecraft atop Falcon 9 rockets and a new drone ship recovery system. Ryan was promoted to Senior Manager of Launch Mechanical Systems in 2016. While he is currently responsible for the ground systems that will support SpaceX's new heavy lift rocket, Falcon Heavy, his systems will also support NASA's Commercial Crew program for human space transport. Ryan received a Promise Award from SSPI in 2017. Click here to learn more about Ryan.