Making Leaders Interview: Peter de Selding, Co-Founder and Chief Editor of SpaceIntelReport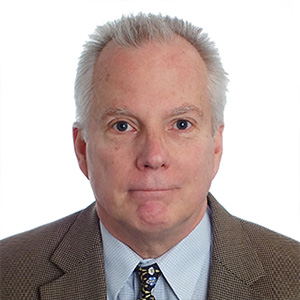 In this Making Leaders interview, we hear from Peter B. de Selding, Co-Founder and Chief Editor of SpaceIntelReport and one of the four inductees to the Space & Satellite Hall of Fame in 2021. For more than thirty years, Peter has been the preeminent commercial space reporter in the space & satellite industry and is widely admired for his formidable, unsentimental, yet fair and ethical reporting.
Peter joined the staff of Space News in December 1989 shortly after the magazine's founding. His original beat was to cover space activity in Europe. Almost immediately, his coverage was so thorough that it established the English-language tabloid as a must-read for European space officials, whether they are in industry, the military or civil space. His understanding of technology, balance sheets and go-to-market strategies, backed by intense curiosity and determination, gradually made his work indispensable to the executive management of space and satellite companies, investment banks and insurance companies around the globe.
In 2017, Peter co-founded SpaceIntelReport.com and became Chief Editor. Since its founding, SpaceIntelReport has delivered some of the most accurate, reliable and insightful reporting in the business. That quality led SSPI, in 2015, to present Peter with a Better Satellite World award in recognition of his role in making a better industry. Read more about Peter.