Making Leaders Interview: Otto Hoernig, Jr., Founder of Spacelink International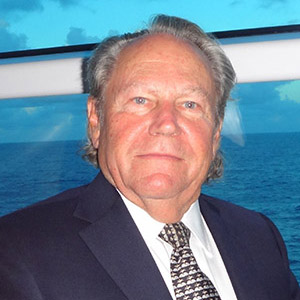 In a conversation with SSPI's Robert Bell, Otto Hoernig, Jr., Founder of Spacelink International, talks about his early years, his first role in managing people and the leadership lessons he has learned, how he hires and what he has learned about leading a team bringing major innovations to market.
In a career spanning military service and entrepreneurship, Otto Hoernig has been a pioneering innovator in satellite communications and space based technologies.  In his early career, he was Chief of Scout Launch Operations at VAFB launching NASA, International Consortium and special mission DoD satellites including the Transit Navigational Satellites, predecessor to GPS. He was a significant contributor in the development and launch of Government agency and DoD satellites, including AFSATCOM and MILSTAR.  In the Department of Defense he was recognized as the top military satellite engineer, called on by the Secretary of Defense for advice on global and national satellite requirements. 
In 1994, Otto seized the opportunity created by rising conflict in the Balkans and Middle East  to found  Spacelink International.  Spacelink provided the DoD with essential commercial satellite communications services.  The company specialized in supporting US and coalition warfighters.  At that time, the idea of using commercial satellite capacity for military operations was new, and Spacelink became the first private company to operate an extension of the Defense Information Systems Network.  To meet the fast-growing need of the deployed warfighter, the company won international carrier licenses in European countries, becoming one of the first private satellite service providers in Germany. Learn more about Otto.
Terry was inducted into the SSPI Hall of Fame on March 13, 2018. At the Hall of Fame Celebration in Washington, DC, Robert Bell asked Terry a series of questions about his career and leadership experiences. You can watch the video below to hear his responses.