Making Leaders Interview: Joe Spytek, CEO of Speedcast and 2023 Inductee to the Space & Satellite Hall of Fame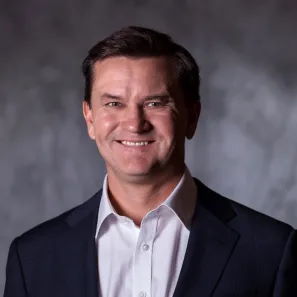 In this Making Leaders interview, we hear from Joe Spytek, CEO of Speedcast and one of three inductees to the Space & Satellite Hall of Fame in 2023. In 2001, Joe Spytek founded a company called ITC Global, which delivered fundamental technologies and connectivity solutions to meet the needs of remote operations. In its infancy, the company served the disaster recovery and mining sectors, quietly making a name for itself and gaining customers through reliable service and trusted support. By the time the company was sold to Panasonic in 2015, it was serving blue chip energy, maritime, mining and even cruise customers across 70 countries and the world's oceans. It pioneered adoption of HTS capacity for critical applications and set industry standards for its well-known network design workshops with customers.
Joe joined Speedcast in a Board of Directors role in October 2019. By the end of Q1 the following year, he was serving as Chief Executive Officer, just in time to watch its key markets and customers devastated by the global pandemic. Joe led the company through a complete recapitalization under Chapter 11, from which it emerged just twelve months later as a private firm with new ownership. Soon after, the company was running more than 200 networks across its Unified Global Platform, increasing its already massive 23 Gbps of bandwidth, and standing up 65 additional networks in a matter of weeks to meet continued customer growth. Read more about Joe.