Joe Spytek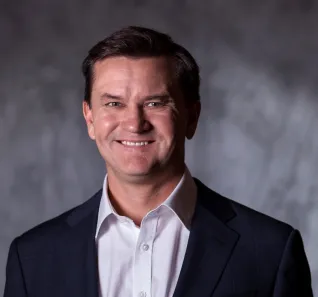 Chief Executive Officer, Speedcast
In 2001, Joe Spytek founded a company called ITC Global, which delivered fundamental technologies and connectivity solutions to meet the needs of remote operations. In its infancy, the company served the disaster recovery and mining sectors, quietly making a name for itself and gaining customers through reliable service and trusted support. By the time the company was sold to Panasonic in 2015, it was serving blue chip energy, maritime, mining and even cruise customers across 70 countries and the world's oceans. It pioneered adoption of HTS capacity for critical applications and set industry standards for its well-known network design workshops with customers.
Joe joined Speedcast in a Board of Directors role in October 2019. By the end of Q1 the following year, he was serving as Chief Executive Officer, just in time to watch its key markets and customers devastated by the global pandemic. Joe led the company through a complete recapitalization under Chapter 11, from which it emerged just twelve months later as a private firm with new ownership. Soon after, the company was running more than 200 networks across its Unified Global Platform, increasing its already massive 23 Gbps of bandwidth, and standing up 65 additional networks in a matter of weeks to meet continued customer growth.
What made such a transformation possible? A massive amount of talent and hard work – but it could not have succeeded without the experience, stability and leadership that Joe provided. As the company was emerging from its recapitalization, Joe listed his priorities for the organization to Via Satellite magazine. To integrate Speedcast's businesses into a single global network. To deploy software-defined services in its customers' networks. And to stay technology-agnostic to adapt to the massive changes coming down the road.
By 2022, he could check those items off the list. Speedcast had deployed a Unified Global Network making heavy use of automation and SD-WAN to deliver reliable, high-quality service. It introduced patented algorithm-based network management technology, known as TrueBeam, capable of automatically selecting the optimal network path for a remote site without human intervention, for fast and error-free switches and load balancing across the entire network. After becoming the first satellite service provider to gain Advanced Tier Partner status from Amazon Web Services, Speedcast was the first to integrate Starlink into a connectivity solution for a global cruise fleet that took advantage of its low latency while receiving a guaranteed service level thanks to Speedcast's managed service.
Joe turned a company culture divided among many separate former companies into a unified team, focused on measurable performance, then gave them a vision and set them free to innovate. In just 18 months, Speedcast created the multi-path, multi-orbit, software-defined service and laid out the concept that the entire industry now talks about as its future. For customers, its global network has become the testbed for everything the satellite business hopes to achieve and an example of what can be done when the future is at stake.