Making Leaders Interview: Dr. Jennifer Dawson, Director, Marketing & Sales, SSL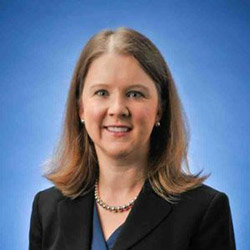 In this Making Leaders interview, we hear from Dr. Jennifer Dawson, Director of Marketing & Sales at SSL. Before joining the company, Jennifer was a researcher at Stanford University, where she developed a cryogenic test facility, conducted experiments on a superconducting position sensor, defined requirements, and fabricated and tested customized electrical connectors. While at Stanford, Jennifer received a NASA Group Achievement Award in 2005 for her work on the Gravity Probe B relativity gyroscope experiment developed by NASA and the university. After finishing her PhD, she went on to teach for two years at York College in Pennsylvania.
Jennifer joined SSL in 2010 as a Senior Spacecraft Systems Engineer. In that position, she performed critical analysis of satellite design and led teams in design, test, and anomaly resolution. In particular, she led the mechanical design and environmental accommodation team for a NASA-hosted payload. In 2012, Jennifer became the Chair of SSL's Shock Committee. The Committee defines company-wide shock qualification requirements and oversees design and test for shock caused by the extreme environment that a satellite has to withstand at launch. As Chair, she redefined the company's qualification requirements, simplifying them and eliminating over specification. Jennifer became Product Assurance Program Manager in 2015 and was one of the youngest employees at SSL to ever take on this position. Jennifer received a Promise Award from SSPI in 2016. Click here to learn more about Jennifer.