Better Satellite World: Mind the Gap
This podcast series focuses on the gaps in our society – economic, social, digital – and how satellite can and is already working to fill them.
Episode 1: Mind the Gap - A Conversation with SES Networks' Stewart Sanders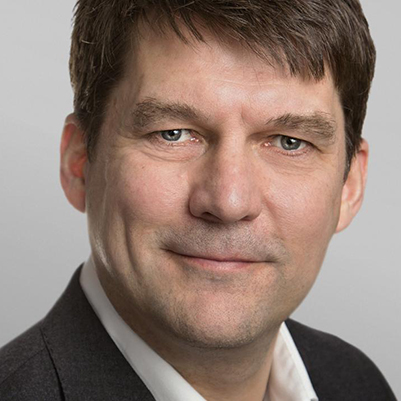 In this three-part interview, we hear from Stewart Sanders, Executive Vice President of Technology at SES Networks. In his current role at SES Networks, Stewart is responsible for O3b mPOWER program development, ensuring that all technical and commercial aspects are aligned and running smoothly. His responsibilities also include ground and space engineering, procurement, and technical innovation and product development. Prior to SES Networks, Stewart was CTO of O3b Networks, which has now merged with SES's data business to form SES Networks.
In his previous role at SES, Stewart was Senior Vice President of Planning & Procurement, making him responsible for satellite and launch vehicle procurement activities, satellite fleet technical planning and innovation program management. His team also performed technical risk analysis as well as support of fleet launch and in-orbit insurance placement activities. In a prior role as Senior Vice President of Customer Service Delivery at SES, Stewart also supported O3b activities. Throughout his career, Stewart has served in various satellite and payload operations roles for BTI, Intelsat, ICO, NEW SKIES SATELLITES and SES. One of the highlights of his career before SES Networks was as a team member of the Intelsat/NASA satellite re-boost mission in 1992. Stewart was instrumental in forming the Space Data Association for which he was the founding Chairman; the unique industry data-sharing organization won both SSPI and World Space Risk Forum innovation awards in 2012. 
In a three-part conversation with SSPI's Director of Development and Innovation Lou Zacharilla, Stewart talks about how a lack of broadband connectivity in remote areas leaves many out of the modern economy and how SES Networks' mPOWER aims to provide the solution - connectivity for even the hardest-to-reach areas of the world via the most powerful and flexible satellite network in the world.
Sponsored by