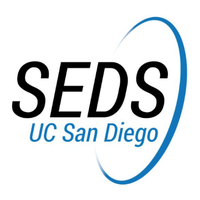 On November 3, 2018 at the annual SpaceVision conference, the UC San Diego team was named the winner of SSPI and SEDS USA's 2018 Competition. The competition, titled "Designing the Robotic Space Tug," challenged student teams to envision a multi-purpose space tug designed to operate in Earth orbit and cislunar space.
Advising the UC San Diego team was Dr. Jennifer Dawson, Product Assurance Program Manager at SSL and 2016 Promise Award Winner. We thank her for generously donating time and expertise to the next generation.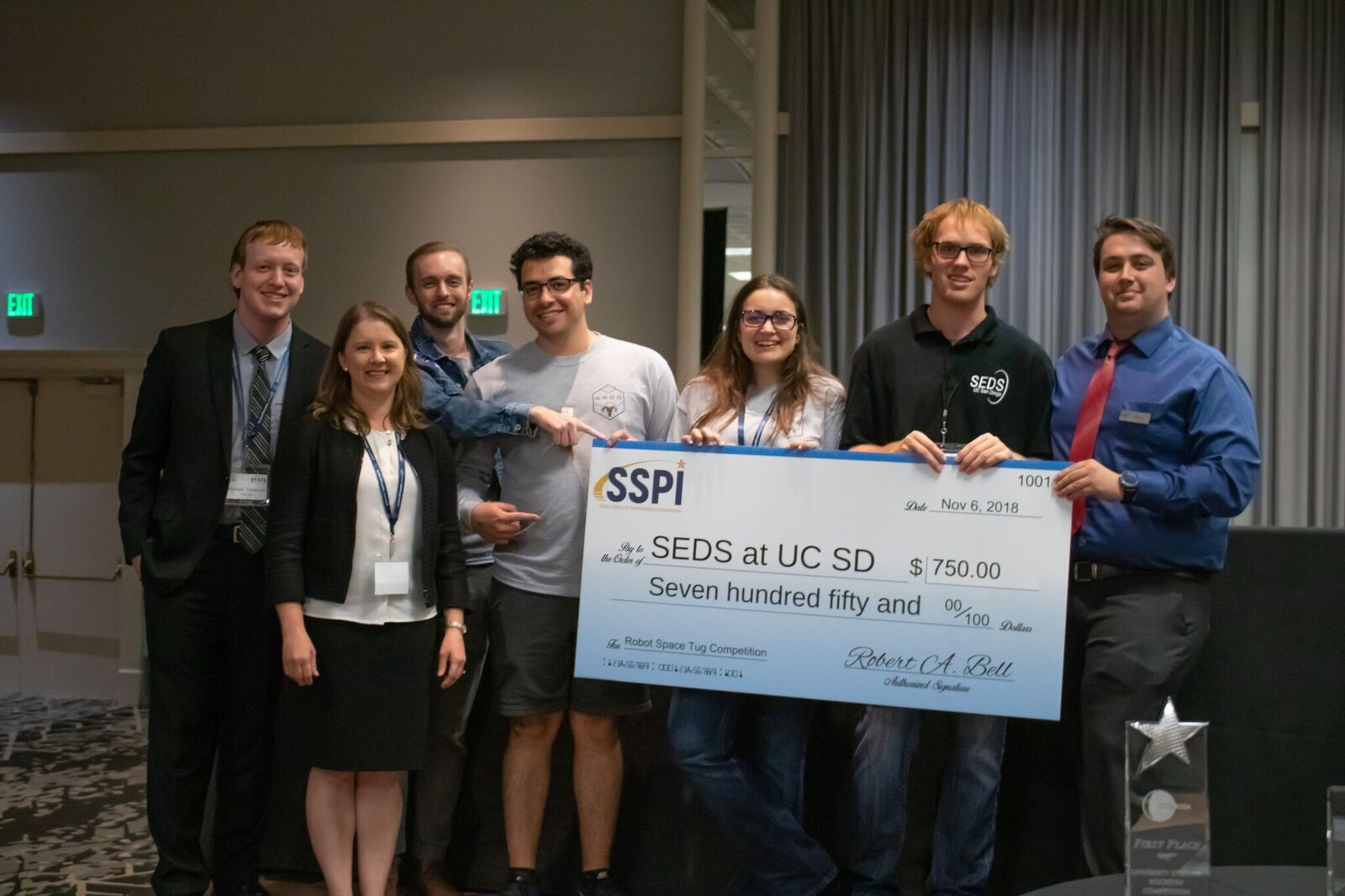 The UC San Diego team accepting their prize with Michael Thompson, competition coordinator for SEDS USA and a former member of winning Purdue University teams, and their mentor Dr. Jennifer Dawson, a Promise Award winner in 2016
In a report titled "Argo," the UC San Diego team designed a space tug intended for multiple trips between LEO and lunar orbit while carrying upwards of 34 metric tons of cargo. It is also designed to be able to deliver satellites to GEO or lunar orbits with an estimated mission time of 45 to 95 days. The team also configured Argo's design to let it perform station-keeping, repositioning of satellites and even heavy cargo hauling to Mars. Argo would have a lifespan of about 7 years of continuous operation with the option to be retrofitted if new technologies made recovery or continuous maintenance possible in the future.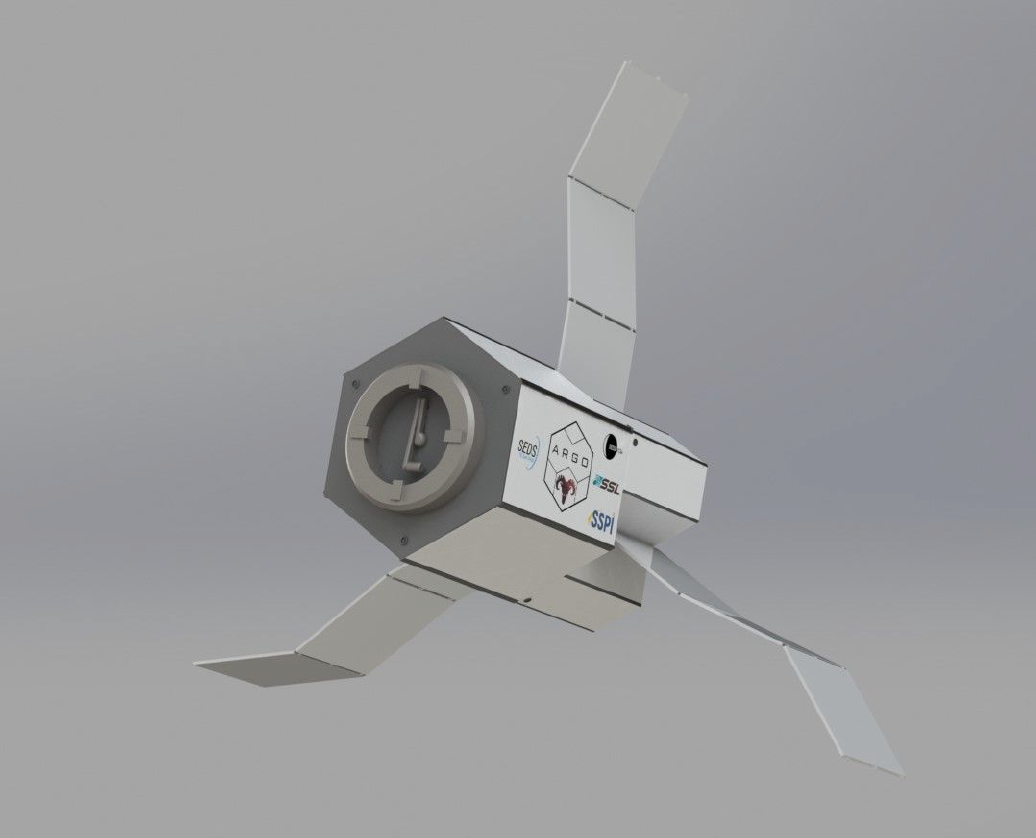 Space Tug Argo
The team designed Argo to be modular, reliable and durable, as it needs to be able to withstand the 720 kN axial load imposed on the vehicle during the launch sequence at maximum acceleration as well as the acoustic environment. To enhance reliability, Argo would have dual propellant feed systems, excluding the main tank, so that failure of one feed system would not jeopardize the entire craft's functionality. The tug would be constructed out of high strength titanium and aluminum alloys so that the structure is able to bear the launch force that it would experience if the vehicle were sent up loaded with one round-trip worth of fuel.

Meet the Team
Eric Shnell, Project Manager

Trevor Harman, Assistant Project Manager

Ann Speichinger

Bennett Cotter

Bijan Ardalan

Learn More
You can read the full report of the UC San Diego team here. See a full description of the Designing the Robotic Space Tug competition, conducted in partnership with the Students for the Exploration and Development of Space.
---