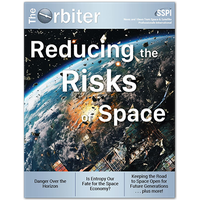 SSPI has released a new issue of The Orbiter: Reducing the Risks of Space!
In this issue of The Orbiter, we turn our attention to the many risks of space to human beings and the machines we launch there, and how we work to reduce them. We gather up all the audio, video, social media and written content of our six-week Reducing the Risks of Space campaign for your easy access. We thank the Space Shuttle Children's Trust Fund for originating the idea and supporting the campaign, along with Momentus Space.
The risks of space will always be with us. The good news about the risks we create ourselves is the same ingenuity that went into making the mess can be harnessed to make it better. It's time to get in the game.
In this issue:
Danger Over the Horizon –

By Robert Bell, Executive Director

Take the Space Debris Pledge –

By Dan Oltregge, Founder and Administrator of the Space Safety Coalition

Is Entropy Our Fate for the Space Economy? –

By Charity Weedon, Vice President of Global Space Policy and Government Relations at Astroscale US

Keeping the Road to Space Open for Future Generations

Which Way Forward for Human Spaceflight Safety? –

By Courtney Stadd, Executive Vice President of the Beyond Earth Institute

"There's More to the Universe than What's for Lunch" –

By Louis Zacharilla, Director of Innovation

Plus More!
The Orbiter is now available as a beautiful, mobile-friendly online magazine. Click on the cover below to read it now: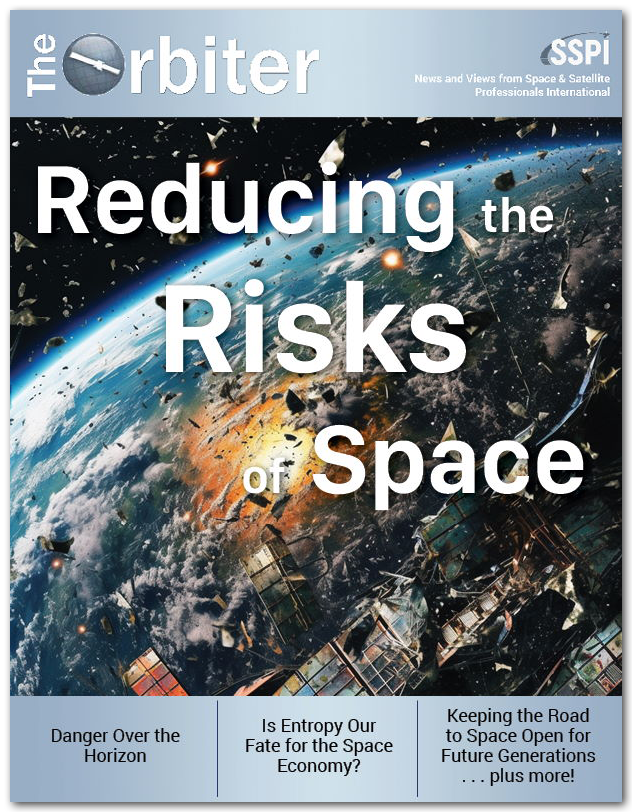 SSPI's online magazine The Orbiter is made possible with the support of our corporate partners

---