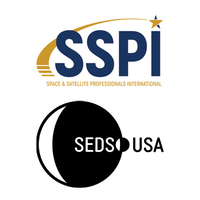 (September 28, 2022 – New York City) – Space & Satellite Professionals International (SSPI) is pleased to announce that it has entered into a strategic partnership with Students for the Exploration and Development of Space (SEDS-USA) to connect young industry professionals with space jobs through the International Space Industry Job Board.
Through this partnership, companies seeking to hire new American talent gain direct access to the thousands of members and alumni who have participated in the SEDS programs, while SEDS participants gain easy access to thousands of industry jobs from many of the world's top employers.
This partnership helps further establish the value of industry specific job boards, which offer organizations exposure to fewer but more highly qualified and targeted candidates.
For inquiries about posting jobs or about partnering with SSPI, please reach out to sspi.careers@silkstart.com.

About SSPI
Founded in 1983, Space & Satellite Professionals International (www.sspi.org) is on a mission to make the space and satellite industry one of the world's best at attracting and engaging the talent that powers innovation. The space and satellite business has never seen a time of greater experimentation and disruption than we see today. Investment is the fuel for transformation, but people are the engine. SSPI helps the industry attract, develop and retain the talented people it needs to keep the engine turning. People who connect through high-profile events and gain recognition from prestigious awards. People who rely on SSPI for a broader understanding of the industry as much as for individual networking and career mentoring. From young people seeking a career path to industry veterans with wisdom to share, SSPI connects them all.
Talent, investment and opportunity flow to industries that make a difference. SSPI is the only organization that also promotes the enormous value of space and satellite through dramatic stories of our technologies and companies making a better world. Those stories overturn misconceptions about the industry that hold it back. They inspire our people and attract new ones to the industry. They help justify investment and give new customers a reason to care about our services and products. Through the stories we tell and the people we serve, SSPI inspires the growth of the $1 trillion space economy of the future.

About SEDS-USA
SEDS-USA's (seds.org) members and alumni represent the tens of thousands of young professionals who will strengthen and advance America's future in space. SEDS works with post-secondary students to provide unique projects, research programs, and professional development opportunities to foster the next generation of leaders and contributors to the expanding space industry.

For More Information
Victoria Krisman
Communications Manager
Space & Satellite Professionals International
vkrisman@sspi.org
---