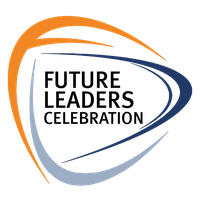 (October 6, 2020 – New York City, NY) - The Space & Satellite Professionals International (SSPI) today presented the 2020 Promise Awards to Taylor Kerl of Maxar Technologies, Brittany Zajic of Planet and Brittany Zimmerman of Paragon Space Development. The Promise Awards honor the three top-ranked members of the annual "20 Under 35" list of space & satellite employees and entrepreneurs age 35 and under who have demonstrated outstanding achievement in the early stages of their career. The three recipients were honored at the 15th annual Future Leaders Celebration, held virtually via Zoom for the first time, in conjunction with the Satellite Innovation 2020 Virtual Conference, produced by SatNews publishers.
"For only the third time in the 15-year history of the Promise Awards," said executive director Robert Bell, "all three of our winners are women. The selection of Dawn Harms of Momentus Space as Mentor of the Year makes 2020 the first year that women swept all categories. Our business still has a long way to go in terms of diversified workforce, but gender diversity at least seems to be alive, well and growing."
The 20 Under 35, Promise Award winners and Mentor of the Year are selected by a jury of industry executives who donate their time and expertise to reviewing dozens of nominations received from around the world. This year's Future Leaders Celebration was held as part of World Space Week.

The 2020 Promise Award Winners:
Taylor Kerl
Systems Engineer, Maxar Technologies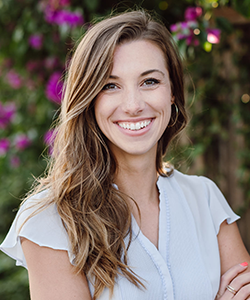 Taylor joined Maxar in 2017 after receiving her Bachelor's degree in Mechanical Engineering from the University of Nebraska – Lincoln. Taylor quickly distinguished herself upon joining Maxar, becoming the propulsion mission operations lead for both bi-propellant and electric propulsion subsystems. She has since supported orbit raising for more than twelve geostationary spacecraft, including long-duration electric orbit raising.
Taylor served as the lead electric propulsion systems engineer for the NASA Psyche spacecraft that will embark on a deep space mission to a metallic asteroid. In this position, she developed, validated and delivered a new electric propulsion subsystem that utilizes high power hall-effect stationary plasma thrusters (SPTs) that serve as the primary propulsion element for the deep space mission.
Most recently, Taylor has stepped in as the interim Project Manager for two NASA Tipping Point studies that aim to mature electric propulsion system capability for flight on NASA's Power and Propulsion Element mission. In addition, Taylor was chosen as lead systems engineer for guidance, navigation and controls (GNC) on a new, developmental modular bus that is scheduled to fly for the first time in 2021. In this role, she is a part of the team that came up with new spacecraft assembly, integration and test philosophies not only for the modular bus but as a streamlined process to deliver other spacecraft to launch base in reduced time.
Taylor has been a proven leader in her field since her university days, where she served as team lead for the University of Nebraska Rocksat undergraduate student research projects, funded by NASA, for which she prepared, submitted and won a $200K grant. Even with the busy schedule of a high achiever, Taylor took time to help students interested in the industry by forming a two-unit university course with professor guidance. The course aimed to prepare students with the programmatic and project management skills needed to manage a NASA-funded project just as she did at the University of Nebraska.
Taylor is described by mentors and colleagues as a level-headed person who exudes both confidence and humility. She is a sought-after mentor for Maxar's interns, and she invests extra hours each week counseling interns on how to be productive and effective at their assigned tasks and how to identify their career preferences for the future.

Brittany Zajic
Business Development and Disaster Response Operations Lead, Planet Labs Inc.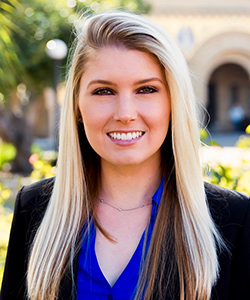 Brittany is a natural disaster research scientist turned businesswoman. She brings 6 years of geospatial industry experience to Planet, working across both public and private sectors, including several years in the Earth Science Division at NASA. In her current role at Planet, she manages the Disaster Data Program, providing first responders access to Planet imagery in the event of large disaster events to accelerate humanitarian and disaster response. As a member of the business development team, she is also responsible for the development of key partnerships and research of new markets that will help the company achieve target objectives.
Brittany manages Planet's natural disaster and humanitarian response operations and oversees Planet's Disaster Data program. Planet has responded to over 100 natural disasters under Brittany's management, helping countless people around the world more quickly recover from disasters. Before joining Planet, Brittany spent several years in the NASA DEVELOP Program at both NASA Jet Propulsion Lab (JPL) and NASA Ames Research Center, responsible for managing research projects funded through the NASA Applied Sciences Program with an emphasis in the natural disaster applications. Brittany was chosen to lead the DEVELOP JPL office and subsequently the Ames Research Center office, and she excelled in driving innovation among her peers.
Since joining the company, Brittany has built Planet's Disaster Response Program from the ground up nearly single handedly. She has consistently made the most of startup resources to create a highly successful program and in only three years' time. In 2018, Brittany worked with one of Planet's industry partners, Cloud to Street, to provide timely flooding data to the UN World Food Programme after a natural disaster in the Democratic Republic of the Congo. While the nation had normally seen weeks of delay in relief and many lost lives when facing such flooding disasters, Planet and Cloud to Street's efforts resulted in 7,000 refugees being relocated to safer sites in time. Brittany's efforts in developing the Disaster Response Program have also resulted in Planet becoming the first private sector data contributor to the International Space Charter and Major Disasters, which provides satellite data to those affected by natural or manmade disasters global in order to improve monitoring and response operations. She has expanded on this work further by developing scientific and commercial strategies that support the integration of new Earth observation and analytics technologies into the civil government and insurance sectors, which will drive research, development and partnerships to ensure wildfire, water, resource and disaster risks are reduced around the world.
Brittany has had several peer-reviewed articles published in reputable journals throughout her career, including work on wildfires, hurricanes and flooding. Outside of work, she has volunteered for the Space Generation Advisory Council (SGAC) and served as a moderator, mentor and judge for the 2017 NASA International Space Apps Challenge.

Brittany Zimmerman
Principal Investigator and Aerospace Engineer, Paragon Space Development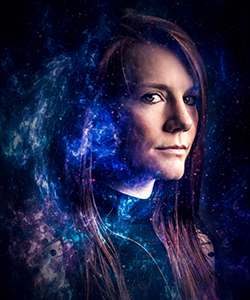 Brittany has spent 30 years working on expanding her breadth of skills to build a synergy of competencies to achieve her lifetime goal: organizational success through bettering the conditions of humanity. She takes the old philosophy of leaving the world a better place than you found it to the next level. In her most recent of many ventures, Brittany is implementing her multidisciplinary expertise of space systems to simplify complexities and make life support technologies easily accessible and affordable for terrestrial humanity. For this and other projects, she is seeking partners and investors.
To continually diversify her activities and skills, she has opened a new location to a 501(c)(3) where she acts as Board Member and Director of Operations for a nonprofit which ensures safety and education to cross-cultural youth in California and Arizona.
Brittany joined Paragon Space Development as an Aerospace Systems Engineer in 2016 after completing two internships at IEWC and Rockwell Automation as well as serving as an Aerospace Systems Engineer at Rockwell Collins, where she worked on design and architecture of the Bombardier Global cockpit system. She also worked as a Research Assistant while studying at the University of North Dakota (UND), where she developed plant conveyer cycles in closed-loop life support systems intended for long-duration spaceflight and a greenhouse module for the NASA Inflatable Lunar/Martian Habitat. In her current role at Paragon, she has worked on projects ranging from phase separation devices and condensate capture devices to membrane technologies for the purification of water and the recovery of water from solid waste. She has also taken on a role in supporting Paragon's Business Development group by writing proposals for new technology and executing the proposed work upon selection. Brittany has a Bachelor's of Science in Mechanical Engineering from the Milwaukee School of Engineering and is soon to defend her Master's of Science in Space Studies thesis at UND.
Brittany proposed the Separation Technology of On-Orbit Liquid and Excrement (STOOLE) project, a method for recovery of water from human solid metabolic waste, to NASA's Small Business Innovation and Research program. Her proposal was selected for funding in summer 2019. Upon receiving the award, Brittany led the concept development, design, analysis and finally proof of concept testing for the project, resulting in a successful demonstration of the proposed technology. She has recently been awarded a second phase of funding from NASA. This win for STOOLE has made Brittany the youngest Principal Investigator at Paragon. She also worked on the proposals and invention of the Condensate Separator for Microgravity Conditions (COSMIC). She served as Lead Engineer and Deputy Project Manager for Phase I and is now Principal Investigator and Program Manager for Phase II. The project aims to develop a technology for the separation of condensate downstream of the condensing heat exchanging in a crewed spacecraft and is targeted for International Space Station application as a replacement for the slurper bar technology that has had issues. Brittany is also the Program Manager and Principal Investigator for the Tipping Point NASA program Shape Memory Alloys for Regulating Thermal control systems in Space (SMARTS). In this program, she leads a team of Paragon engineers, professors, Boeing engineers, graduate/undergraduate students from Texas A&M University, and NASA civil servants in the development of a morphing radiator that utilizes shape memory alloys to allow passive heat rejection turndown by varying the radiating surface's view from the Lunar surface to space.
In addition to her work at Paragon, Brittany is a founding partner for the development of the Study of Analog Missions (SAM) effort, a human-in-the-loop, hermetically sealed environment being developed for short- and long-duration biology, ecology and habitation studies at Biosphere-2. She also aided the development of the bioregenerative tools supporting the Scalable Interactive Model of an Off-world Community (SIMOC), a model that allows users to design a habitat that sustains human life which is publicly available through National Geographics. Outside of working hours, Brittany is a sponsored disc golf athlete, she travels across the united states to compete and is a proud member of Team MVP. She participates in a wide variety of community outreach projects, including Introduce a Girl to Engineering since 2007 and the High Altitude Ballooning Club since 2014. She has served as a NASA Space Grant Consortium High Altitude Ballooning Mentor since 2016, an ND Space Grant Consortium Classroom Teacher from 2014 to 2016 and was President of the UND Students for the Exploration and Development of Space (SEDS) from 2014 to 2016. Brittany was the Technical Project Lead for the NASA Launch Initiative Rocket Competition from 2015 to 2016 as well.

About SSPI
Founded in 1983, Space & Satellite Professionals International (www.sspi.org) is on a mission to make the space and satellite industry one of the world's best at attracting and engaging the talent that powers innovation. The space and satellite business has never seen a time of greater experimentation and disruption than we see today. Investment is the fuel for transformation, but people are the engine. SSPI helps the industry attract, develop and retain the talented people it needs to keep the engine turning. People who connect through high-profile events and gain recognition from prestigious awards. People who rely on SSPI for a broader understanding of the industry as much as for individual networking and career mentoring. From young people seeking a career path to industry veterans with wisdom to share, SSPI connects them all.
Talent, investment and opportunity flow to industries that make a difference. SSPI is the only organization that also promotes the enormous value of space and satellite through dramatic stories of our technologies and companies making a better world. Those stories overturn misconceptions about the industry that hold it back. They inspire our people and attract new ones to the industry. They help justify investment and give new customers a reason to care about our services and products. Through the stories we tell and the people we serve, SSPI inspires the growth of the $1 trillion space economy of the future.
For More Information
Victoria Krisman
Communications Manager
Space & Satellite Professionals International
vkrisman@sspi.org
---