Debra will be honored along with this year's "20 Under 35" outstanding young professionals at the 18th Annual Future Leaders Celebration on October 18 in Silicon Valley
(September 7, 2023 – New York City) – Space & Satellite Professionals International (SSPI) today announced that it will present its 2023 Mentor of the Year Award to Debra Facktor, Head of U.S. Space Systems at Airbus U.S. Space & Defense, Inc. Debra will be honored on October 18 at SSPI's 18th Annual Future Leaders Celebration for the attention, support, wisdom and guidance she has provided to young professionals and colleagues throughout her career in the industry. During the Celebration, SSPI will also honor the "20 Under 35" space and satellite professionals to watch in the coming years and present three of them with its Promise Award for outstanding achievement.
"Mentors are the unsung heroes of our industry," said executive director Robert Bell. "Quietly, consistently and persistently, they develop the skills, talents and understanding of future leaders, not with formal training or policies but by listening, suggesting, sharing enthusiasm and introducing them into the professional networks that power career success. We are honored to add Debra to our list of unsung heroes including Steve Bates and Donna Potter of Maxar, Dawn Harms of Momentus, Randy Segal of Hogan Lovells and Clay Mowry of Voyager Space."
The 2023 Future Leaders Celebration (www.satfuture.com) will take place live on October 18 at the Computer History Museum in Mountain View, CA in conjunction with Silicon Valley Space Week 2023, produced by SatNews publishers. The proceeds of the Celebration go to fund SSPI's educational, professional development and industry growth initiatives.

The SSPI 2023 Mentor of the Year: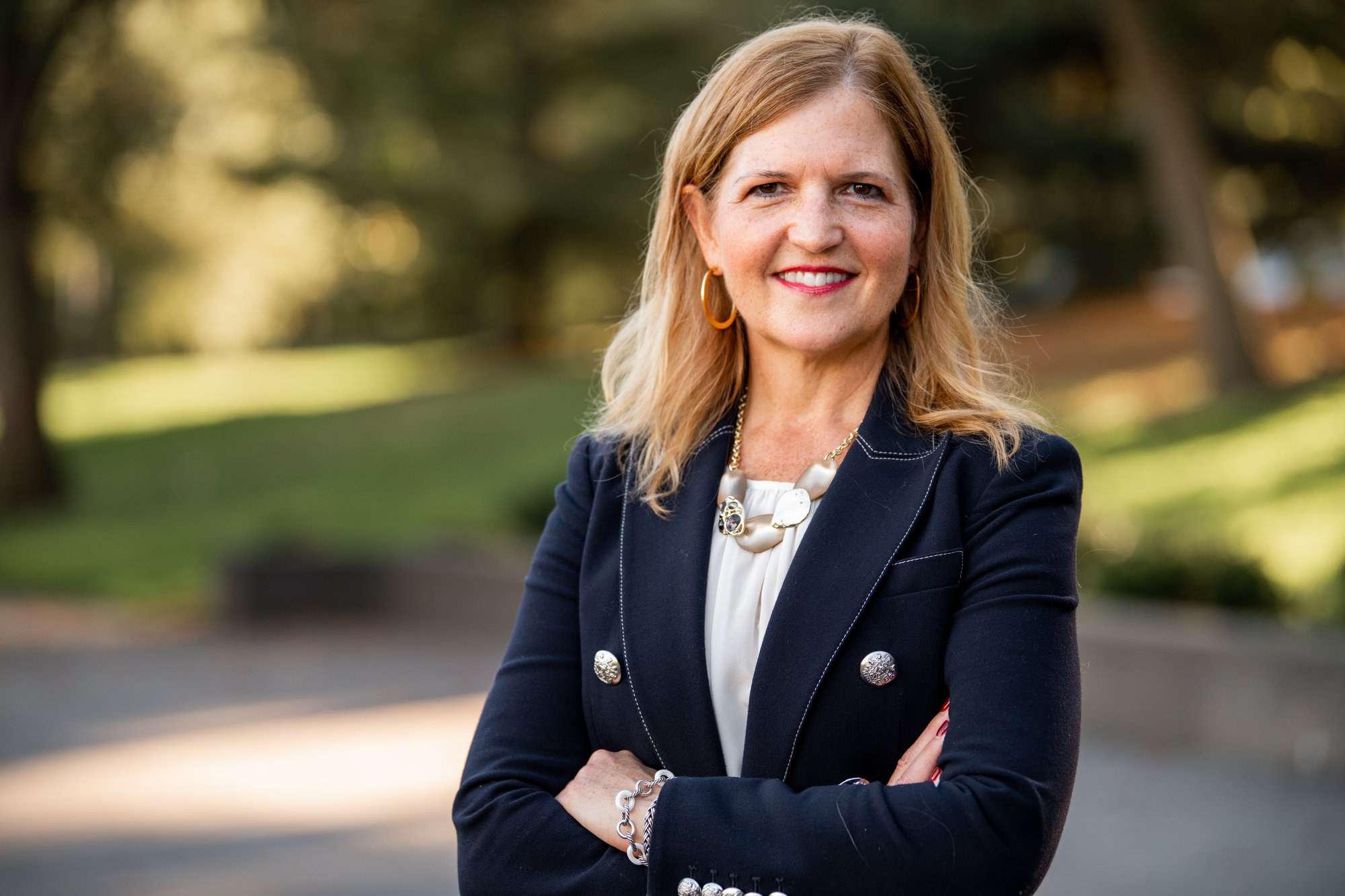 Debra Facktor
Head of U.S. Space Systems, Airbus U.S. Space & Defense, Inc.
Throughout her more than 30 years in the space industry, Debra Facktor has served as a mentor and guide for more than 25 interns and young leaders beginning their careers and countless more leaders as they continue their professional journeys. Of note, she provided vital advice and support to Gary Lai, who went on to become the Chief Architect at Blue Origin, when he was an intern and young engineer starting out at Kistler Aerospace. Debra founded the Women in Aerospace (WIA) Foundation in 2009 – which has provided scholarships to 35 women pursuing higher education degrees in aerospace fields over the past 13 years – and served as a mentor to the inaugural recipient, Dr. Whitney Lohmeyer, whom she still mentors today. She is a sought-after speaker for panels, business deals and general industry advice due to her powerful combination of enthusiasm, energy and sharp business acumen. Debra has an impressive ability to connect with people and recall details about their lives and professional history, and she knows someone at every event she attends. As a colleague at Airbus U.S. puts it, "People line up to catch up with Debra because she delights in their successes. She is a source of empathy and direct, unflinching advice during times of challenge."
Debra is Head of U.S. Space Systems for Airbus U.S. Space & Defense, a position she has held for 3.5 years. In her current role, Debra leads the company's space business line with a focus on small satellite constellations and space exploration, and serves on the board of the Airbus OneWeb Satellites joint venture. Her contributions have been vital to the company's remarkable 4-year compound annual growth rate of 145%. Before joining Airbus U.S., she served as Vice President and General Manager of Strategic Operations at Ball Aerospace, where she led the firm's D.C. operations and expanded its strategic capabilities in the defense, civil and commercial sectors. Debra's previous positions also include President and an owner of AirLaunch LLC, which won funding from DARPA to develop an operationally responsive small launch vehicle under her leadership. She served as Vice President for Business Development and Strategic Planning at Kistler Aerospace, which raised over $600 million in private capital to develop a reusable launch vehicle for commercial markets. Her strategies laid the groundwork for what became commercial resupply of the International Space Station. Debra began her career at ANSER, where she served in a variety of leadership positions before becoming Chief of Moscow Operations.
Outside of work, Debra serves in many advisory and leadership roles in the greater industry. She is Chairwoman of SSPI-WISE (SSPI Women in Space Engagement) – which includes a non-voting seat on the SSPI Board of Directors, a member of the Space Generation Advisory Council (SGAC) Advisory Board, a member of the Future Space Leaders Foundation Board and a mentor for the Brooke Owens, Matthew Isakowitz and Patti Grace Smith Fellowship programs. Debra serves or has contributed as an advisor, mentor and board member for many other aerospace and women's leadership organizations as well, including the University of Michigan Aerospace Engineering Industrial Advisory Board, the American Institute of Aeronautics and Astronautics (AIAA), the AIAA ASCEND Guiding Coalition, Women in Aerospace (former chair of the board) and the WIA Foundation, the International Women's Forum and CHIEF. She is a fellow of AIAA and the American Astronautical Society and an academician of the International Academy of Astronautics. Debra recently completed the Stagen Leadership Academy Integral Leadership Program, an intensive, year-long program designed for senior executives who want to specialize in transformational leadership.

About SSPI
Founded in 1983, Space & Satellite Professionals International (www.sspi.org) is on a mission to make the space and satellite industry one of the world's best at attracting and engaging the talent that powers innovation. The space and satellite business has never seen a time of greater experimentation and disruption than we see today. Investment is the fuel for transformation, but people are the engine. SSPI helps the industry attract, develop and retain the talented people it needs to keep the engine turning. People who connect through high-profile events and gain recognition from prestigious awards. People who rely on SSPI for a broader understanding of the industry as much as for individual networking and career mentoring. From young people seeking a career path to industry veterans with wisdom to share, SSPI connects them all.
Talent, investment and opportunity flow to industries that make a difference. SSPI is the only organization that also promotes the enormous value of space and satellite through dramatic stories of our technologies and companies making a better world. Those stories overturn misconceptions about the industry that hold it back. They inspire our people and attract new ones to the industry. They help justify investment and give new customers a reason to care about our services and products. Through the stories we tell and the people we serve, SSPI inspires the growth of the $1 trillion space economy of the future.

For More Information
Victoria Krisman
Communications Manager
Space & Satellite Professionals International
vkrisman@sspi.org
---