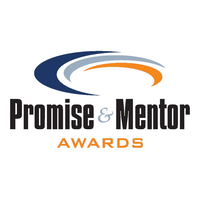 (October 12, 2022 – New York City, NY) - The Space & Satellite Professionals International (SSPI) today presented the 2022 Promise Awards to Chiara Cocchiara of EUMETSAT, Donya Naz Divsaler of Caidin Biotechnologies and Dr. Anthony Yuen of McKinsey & Company and the Space Generation Advisory Council. The Promise Awards honor the three top-ranked members of the annual "20 Under 35" list of space & satellite employees and entrepreneurs age 35 and under who have demonstrated outstanding achievement in the early stages of their career. The three recipients were honored at the 17th annual Future Leaders Celebration in Mountain View, California, in conjunction with Silicon Valley Space Week, produced by SatNews publishers.
"This year's Promise Award winners are unique among our top honorees," said executive director Robert Bell. "Two have turned their twin passions for space and medicine into distinctive careers, and the third helps Europe's weather satellite service design future satellite missions. What they have in common are strong but collaborative leadership styles, coolness under pressure and the drive to achieve ambitious goals they set themselves."
The 20 Under 35, Promise Award winners and Mentor of the Year are selected by a jury of industry executives who donate their time and expertise to reviewing dozens of nominations received from around the world.

The 2022 Promise Award Winners: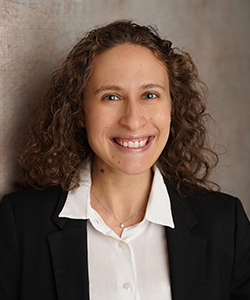 Chiara Cocchiara
Systems Operations Engineer, EUMETSAT
Chiara Cocchiara is a Systems Operations Engineer for the European Organisation for the Exploitation of Meteorological Satellites (EUMETSAT). In her current role at EUMETSAT, she is responsible for operations preparation for future satellite missions with a particular focus on Earth Observation. Chiara manages the mission Reference Operations Plan and Handover Plan to Operations as part of this work. Since joining EUMETSAT, Chiara has held many different roles, each of which gained increased responsibilities over the previous role. She acted as the Launch and Early Operations Phase (LEOP) Service Manager for the launch of Metop-C satellites, a position in which she also needed to cover the work for a missing role in her team. Chiara initiated and led procurement of an improved solution for electronic logbooks for the Mission Control Center by writing up the requirements and analyzing the proposals from external contractors to determine the best fit technically and financially. She also wrote the requirements and oversaw development and implementation of the newest User Notification System at EUMETSAT. Chiara has a Master of Science degree in Aerospace, Aeronautical and Astronautical Engineering from the Università di Bologna, a Master of Business Administration from the Rome Business School and is a graduate of the Space Economy Academy, and she is currently working on her PhD in Space Economy at the University of Palmero.
Chiara is known at EUMETSAT for her strong leadership and communication skills, as well as her drive to constantly seek challenges and ways to grow in her own career and within her team as a whole. She is also known for her strong technical knowledge of EPS-SG missions, as well as a broad spectrum of Systems Ops activities. Before joining EUMETSAT, she worked as a Mission Performance Analyst and then a System Operations Engineer for Serco, where she was responsible for routine satellite operations monitoring and control. Chiara also served as Crew Engineer and Commander of a Mars analogue mission for The Mars Society. She has accepted several awards for her achievements, including the Young Space Leader award from the International Astronautical Federation (IAF). Chiara was also named to the Forbes 30 Under 30 in the industry category and an Innovator Under 35 by the Massachusetts Institute of Technology (MIT).
Outside of working hours, Chiara donates her time to several organizations. She is an active member of the Space Generation Advisory Council (SGAC), where she is the Manager for SpaceOps activities and was part of the team that organized the Space Generation Congress at the IAC in 2015. Chiara is also active in space education. She writes articles for the Focus newspaper in Italy and volunteers at the Space Economy Academy, where she acts as Programs Director and Advisor. In these roles, Chiara has served as a visiting lecturer at multiple universities in Italy and Germany, where she teaches about space operations.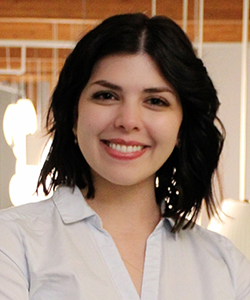 Donya Naz Divsaler
Co-Founder & CEO, Caidin Biotechnologies
Donya Divsaler is the co-founder and CEO of Caidin Biotechnologies, a startup that aims to improve human health and performance in extreme environments, such as outer space, through biomedical advancements. Under her leadership, Caidin Biotechnologies was accepted into Canada's First Lunar Payload Accelerator for a product that monitors and improves astronaut health on long-term spaceflight missions. Donya also serves the Canadian Space Agency (CSA) as a Canadian Space Ambassador and also as a consultant for the Science and Technology Expertise Development in Academia (STEDIA) group. She obtained her Bachelors of Science in Health Sciences from Simon Fraser University (SFU) after attending Debrecen Medical School in Hungary and is currently working on her Master of Science in the Aerospace Physiology Laboratory at SFU. Her graduate studies focus on examining the effects of microgravity on physiological responses in the human body. Also as part of her studies, Donya was the lead for an ESA project looking at centrifugation-induced artificial gravity as a mitigation tool for the physiological downsides of long-term spaceflight.
Throughout her education and career, Donya has been a constant advocate for the aerospace industry, encouraging those from diverse fields and backgrounds to get involved. She co-founded SFU Aerospace, the second dedicated student-run aerospace team in Canada, which brought together more than 140 students from a wide variety of majors. Donya led educational outreach activities through SFU Aerospace during her undergraduate studies, reaching more than 20,000 potential students. Through SFU Aerospace, she led the formation of Decode, a paid robotics workshop in which undergraduates taught primary school students about the applications of robotics in space. Donya actively works with new students and leadership teams within SFU Aerospace to this day. She also serves as the science lead and payload developer of SFU's Satellite Design team and is currently working on ALEASAT, a 1U CubeSat and joint project of SFU and the University of British Columbia, scheduled to launch in 2023. For her work with SFU Aerospace, Donya was named as one of the Top 25 under 25 by the Surrey Board of Trade and received the Rising Star award from the Northern Lights Aero Foundation. She has taken on a number of leading roles in aerospace physiology and medicine studies over the years with the CSA, the European Space Agency (ESA) and NASA over the years.
Outside of working hours, Donya works as an ambassador for the CSA, delivering talks and creating new courses and curricula to teach people from all educational backgrounds about the aerospace industry. She has spent multiple years creating an educational platform to train students in complicated aerospace concepts and has used it to regularly train students on CubeSat design and operations. Donya serves as a senior advisor to SFU Aerospace students in her free time as well.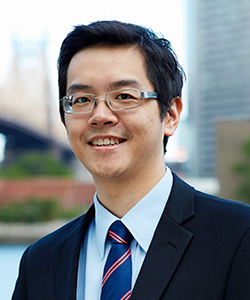 Dr. Anthony Yuen
Chair, Space Generation Advisory Council
Dr. Anthony Yuen is a Specialist Consultant at McKinsey & Company in the Boston office and Chair of the Space Generation Advisory Council (SGAC). Until recently, he was a practicing physician and Assistant Professor at Weill Cornell Medicine in New York City. Throughout his 10+ years medical career, he has advocated passionately for the use of space technology to benefit health on Earth, including the use of satellite technology for telemedicine, satellite imagery for disaster response and Earth observation data to inform public and population health. Some of Anthony's recent healthcare work includes a research project on the use of satellite and ground-based pollution data to predict COVID-19 caseloads using machine learning. He also performed a systematic review with the NASA Exploration Medical Capability Group on the impact of elevated ambient carbon dioxide levels in spacecraft on the stability of medications in space. Anthony served as Co-Director of the Weill Cornel – OweF Tele-Simulation Day, in which tele-simulation was used to train analogue astronauts and their medical ground crews to respond to simulated real-life emergencies during an analogue mission. He is a member of the Working Group on Space and Global Health at the United Nations Committee on the Peaceful Uses of Outer Space. Anthony also served as the Director of the Simulation-based Discharge Program at the New York Presbyterian Hospital, a multidisciplinary project focused on the use of simulation technology to enhance discharge education and preparation for caregivers of children with medical devices. Anthony received his Bachelor's degree in Mechanical and Space Engineering and his Doctor of Medicine from the University of Queensland.
Anthony has been an active member and leader of the Space Generation Advisory Council for 8 years in addition to his medical practice. He co-founded a project group within SGAC for space and life sciences when he saw that there were very few opportunities and connections available to young professionals in the nascent sector. The project group created a community of practice and a global online platform based on Slack to allow young people around the world to share opportunities, knowledge and experiences on topics of space medicine and life sciences. As of today, the group has connected over 800 young people and has been replicated as a model at SGAC, where a similar platform now connects over 3,000 young people across the world. Anthony was also Co-Founder and Co-Director of the Systemic Review Workshop on Space Medicine, a 1-year longitudinal virtual education workshop held with SGAC SMLS and UK Space Labs that involved 9 space medicine experts and 60 students and young professionals conducting a real-world systematic review of 9 aviation and space medicine topics. He helped coordinate SGAC's first webinar series of "Health in Space" and promoted the importance of webinars as a tool to share knowledge and experience with members all over the world. This experience in creating webinars greatly helped SGAC with hosting future webinars, including over 150 in the first year of the COVID-19 pandemic that reached over 10,000 viewers worldwide. Anthony is currently working on an online learning platform hosted by SGAC to help members bring quality space education anywhere.
Outside of working hours, Anthony has served in other leadership roles at SGAC, including as Web Coordinator and Treasurer before becoming Chair. As Web Coordinator, he overhauled the organization's website and created the necessary infrastructure for the website to support global SGAC activities. As Treasurer, he standardized budget tools and processes to improve financial sustainability. In his current role as Chair, Anthony has championed broadening SGAC activities into 5 main pillars of events, scholarship, project groups, policy & advocacy and education & professional development. He is involved with many professional organizations outside SGAC, including the American Institution of Aeronautics and Astronautics, the Aerospace Medical Association and the International Astronautics Federation.

About SSPI
Founded in 1983, Space & Satellite Professionals International (www.sspi.org) is on a mission to make the space and satellite industry one of the world's best at attracting and engaging the talent that powers innovation. The space and satellite business has never seen a time of greater experimentation and disruption than we see today. Investment is the fuel for transformation, but people are the engine. SSPI helps the industry attract, develop and retain the talented people it needs to keep the engine turning. People who connect through high-profile events and gain recognition from prestigious awards. People who rely on SSPI for a broader understanding of the industry as much as for individual networking and career mentoring. From young people seeking a career path to industry veterans with wisdom to share, SSPI connects them all.
Talent, investment and opportunity flow to industries that make a difference. SSPI is the only organization that also promotes the enormous value of space and satellite through dramatic stories of our technologies and companies making a better world. Those stories overturn misconceptions about the industry that hold it back. They inspire our people and attract new ones to the industry. They help justify investment and give new customers a reason to care about our services and products. Through the stories we tell and the people we serve, SSPI inspires the growth of the $1 trillion space economy of the future.

For More Information
Victoria Krisman
Communications Manager
Space & Satellite Professionals International
vkrisman@sspi.org
---