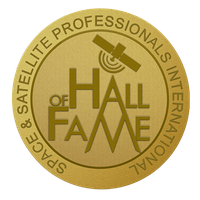 (February 23, 2023 – New York City) – Space & Satellite Professionals International (SSPI) announced today that, on March 14, it will induct three new members into the prestigious Space & Satellite Hall of Fame.
The 2023 honorees are David Kagan, Chief Executive Officer of Globalstar; Mark Miller, Executive Vice President and Chief Technical Officer at Viasat; and Joe Spytek, Chief Executive Officer of Speedcast.
They will join the leaders who created, sustained and expanded the industry over the past 60 years, including Pradman Kaul, Gwynne Shotwell, Steve Collar, David Thompson, Greg Wyler, Mary Cotton, Romain Bausch, Sidney Topol, John Celli, Giuliano Berretta, Dr. Gladys West, Jean-Yves Le Gall, Mark Dankberg, James Monroe III, Dr. Harold Rosen, Rene Anselmo, Takuya Yoshida, Peter Jackson, Prof. Robert Twiggs and Dr. Arthur C. Clarke.
"With this year's induction," said executive director Robert Bell, "the Space & Satellite Hall of Fame honors industry leaders in technology and satellite connectivity whose work has been transformative for the industry and world. While striving to build major business success, each has contributed to expanding the capabilities, flexibility and positive impact of our industry for the people of Earth."
The latest members of the Space & Satellite Hall of Fame will be inducted during the 2023 Hall of Fame Celebration on March 14, hosted by K&L Gates, during SATELLITE 2023. The inductees were selected by SSPI's Board of Directors under the leadership of SSPI Chairwoman Katherine Gizinski, CEO of Mansat.
The Space & Satellite Hall of Fame recognizes the invaluable contributions of the visionaries who transform life on planet Earth for the better through space and satellite technology. Members of the Hall of Fame are recognized pioneers in satellite communications, earth observation, launch services, spacecraft technologies and applications, in-space operations, space law, space education and space science. They are honored for significant achievement with such lasting value as the successful introduction of new or improved technologies or services, business innovation that creates new value for users and increases the positive impact of the industry on our world, and new solutions to major economic, social and geographic challenges through imaginative application of space and satellite technology.

The 2023 Space & Satellite Hall of Fame Inductees:
David Kagan
Chief Executive Officer, Globalstar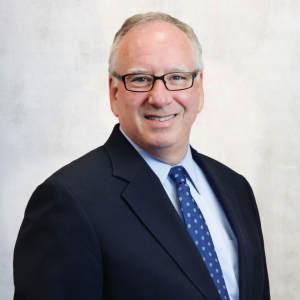 David Kagan's +25-year career has been a story of reinvention. After early executive experience in the cruise industry, he led Maritime Telecommunications Network in service growth by introducing telecommunications technology to recreational vessel owners and further accelerated the company's growth by expanding its customer base to include solutions for offshore oil and gas customers as well as government vessels. He additionally forged a revolutionary partnership with AT&T that brought mobile service aboard cruise ships. For Globe Wireless, he led an expansion to support 6,000 vessels, making a significant contribution to the growth in seaborne trade. Under his leadership, Globalstar has used its second-generation network to move aggressively into IoT and entered a mobile partnership that has brought life-saving emergency SOS capability to tens of millions of subscribers.
Mark Miller
Executive Vice President and Chief Technical Officer, Viasat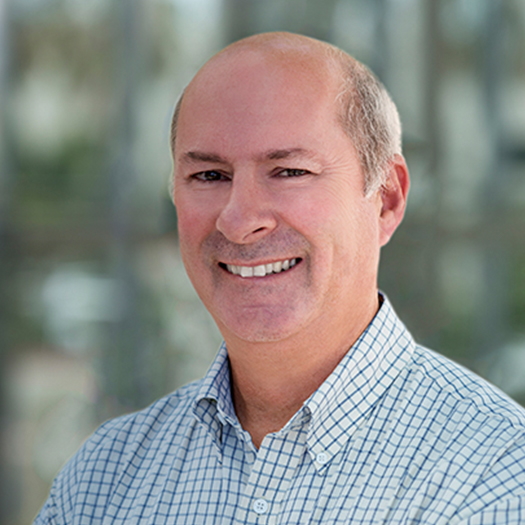 In a +35-year career, Viasat co-founder Mark Miller has led technology innovations that were instrumental to its growth into a multi-billion-dollar company. Among his many patents are several on high-throughput satellite broadband architectures. He has been the lead architect and engineer of the Viasat 1, 2 and 3 systems, whose frequency-sharing designs and accompanying ground technology have multiplied satellite bandwidth thousands of times. More than that, HTS and the new generations of VHTS and UHTS from many operators have been critical to expanding the reach and affordability of services for residential broadband, maritime, aviation, energy, cellular and many other sectors, and are powering the industry's transition from video to data as the next source of growth.
Joe Spytek
Chief Executive Officer, Speedcast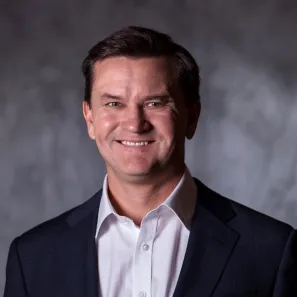 Joe Spytek's career has focused on growing small technology concepts into global organizations. In his 17 years as Co-Founder and CEO for ITC Global, he grew the company from a disaster recovery start-up to a remote communications leader, coordinating the sale of the business to Panasonic in 2015. At Speedcast, he led the company through a complete recapitalization during the height of the global pandemic, while consolidating more than 15 legacy organizations, each with different networks and platforms. Just 18 months later, Speedcast had created something new – a global network delivering the multi-path, multi-orbit, software-defined service that the industry talks about as the future. It has enabled Speedcast to integrate LEO connectivity into managed-service solutions for customers to take advantage of lower latency while receiving guaranteed service levels. Speedcast now operates the industry's largest global network, topping out at more than 30 Gbps of total bandwidth to customers in 2022 when the company stood up 65 new networks in a matter of weeks to support demand.
Full profiles of the 2023 inductees to the Space & Satellite Hall of Fame will be available shortly on SSPI's website.

About SSPI
Founded in 1983, Space & Satellite Professionals International (www.sspi.org) is on a mission to make the space and satellite industry one of the world's best at attracting and engaging the talent that powers innovation. The space and satellite business has never seen a time of greater experimentation and disruption than we see today. Investment is the fuel for transformation, but people are the engine. SSPI helps the industry attract, develop and retain the talented people it needs to keep the engine turning. People who connect through high-profile events and gain recognition from prestigious awards. People who rely on SSPI for a broader understanding of the industry as much as for individual networking and career mentoring. From young people seeking a career path to industry veterans with wisdom to share, SSPI connects them all.
Talent, investment and opportunity flow to industries that make a difference. SSPI is the only organization that also promotes the enormous value of space and satellite through dramatic stories of our technologies and companies making a better world. Those stories overturn misconceptions about the industry that hold it back. They inspire our people and attract new ones to the industry. They help justify investment and give new customers a reason to care about our services and products. Through the stories we tell and the people we serve, SSPI inspires the growth of the $1 trillion space economy of the future.

For More Information
Victoria Krisman
Communications Manager
Space & Satellite Professionals International
vkrisman@sspi.org
---