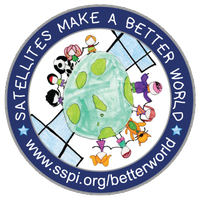 In this podcast, guest interviewer Milbank's Nick Swinburne speaks with Alan Kuresevic, Managing Director (CEO) at SES Techcom, who accepted a Better Satellite World Award on behalf of SES in December 2020 in recognition of its SATMED Satellite-based Telemedicine Platform. Alan talks about the challenges SES has faced and the triumphs it has achieved while working to provide healthcare access in the remotest regions of the world.
Alan Kuresevic is Manager Director (CEO) at SES Techcom. He has 27 years of experience at the company, where he began as a Senior Manager and later became Vice President of Engineering before his current position. Alan is a board member of Tolar HashNET and Redu Space Services, as well as President of SES Techcom Afrique. He accepted a Better Satellite World Award on behalf of SES's SATMED Satellite-based Telemedicine Platform at the 2020 Better Satellite World Awards Celebration.

SATMED is an award-winning Luxembourg Government's e-health satellite-based platform that combines medical care, education and health management in one platform that can be accessed from anywhere. It provides doctors with the ability to keep accurate medical records, consult with colleagues and allows better education for health professionals even in the remotest areas, where there is lack of terrestrial infrastructure. SATMED integrates health applications, connectivity andcloud services for securely storing and sharing data, enabling healthcare professionals and institutions around the world to communicate and collaborate easily and effectively. The web-based platform is accessed with a single sign-on and offers teleconsultation, teleradiology, health information systems, e-learning, electronic medical record systems and much more. Users in remote and under-served areas can access high-quality satellite broadband connectivity provided via SES's satellites and connect to the SATMED platform. Thanks to SATMED, quality healthcare is possible regardless of the location or circumstances. For its accomplishments, the platform was recognised with a VSAT "Changing Lives" Stellar Award in 2016. Read more about SATMED.
SSPI's Better Satellite World campaign is made possible with the support of our corporate partners

---