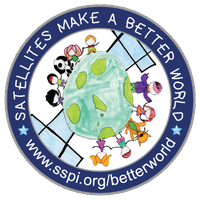 (26 October 2023 – New York City & London) – Space & Satellite Professionals International (SSPI) announced today the recipients of the industry's ninth annual Better Satellite World Awards. The awards honour established companies along with disruptive innovators who make the world more prosperous, healthier, better-educated, more sustainable and more inclusive. An international jury selected Avanti Communications' rural connectivity solution, the International Rescue Committee (IRC)'s Mapping Invisible Populations project – created in collaboration with Flowminder and Humanitarian Open Streetmap, and Maxar's News Bureau as recipients of this year's awards. They will be honoured at the Better Satellite World Awards Dinner on 4 December in London along with the SSPI UK chapter's Personality of the Year, Massimiliano Ladovaz, COO of Eutelsat Group.
The selection of recipients was made by an international jury consisting of a broad cross-section of industry thought leaders and distinguished professionals.
"The 2023 Better Satellite World Awards reinforce that satellites bring hope, truth and a promising future to society," said Director of Innovation Louis Zacharilla, who will emcee the Better Satellite World Awards Dinner in December. "You can go anywhere on the planet and note that the satellite industry plays a role, both visible and behind the scenes, to make things better for people. In 2023, our committee identified as most worthy the accelerated efforts to bring connectivity to communities that will keep cultures and local economies stable and prepare them for the future. The committee also awarded the industry's far-reaching technical ability to observe a war-ravaged theatre and validate information within the 'fog of war.' In addition, SSPI's UK Chapter identified an executive who, in this complex world, has a unique ability to solve problems and design strategies to scale his company and our industry to new heights. This is all 'business as usual' for the global satellite community!"
The Better Satellite World Awards Celebration, a festive networking event and dinner will be held at Whitehall Place on 4 December. It is produced by SSPI and its UK Chapter. The UK Chapter is chaired by Betty Azzarelli, CEO & Founder, AB5 Consulting.

The 2023 Better Satellite World Award Recipients:
Avanti Communications' Rural Connectivity Solution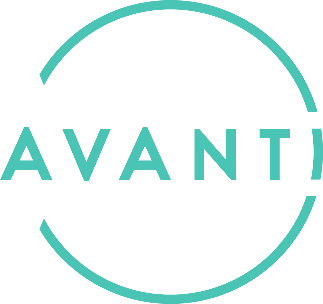 Avanti Communications' rural solution is a groundbreaking satellite service designed to bridge the digital divide by connecting ultra-rural villages in Nigeria for the first time. This innovative solution has proven key to the Nigerian Communications Commission's (NCC) National Broadband Plan of 2020, which sets out two national goals: to achieve 90% population coverage and a penetration rate of 70% by 2025.
Avanti Rural solution uses advanced satellite technology to extend mobile network coverage to the hardest-to-reach areas of Nigeria, that would be impossible to reach using traditional terrestrial infrastructure. This off-grid service is a game-changer in the telecommunications industry, providing cellular services to the most remote communities, and in turn, promoting digital inclusion and socio-economic development.
As of 2023, Avanti has deployed over 500 ultra-rural sites in 21 Nigerian states, providing 2G and 3G connectivity to 2.5 million Nigerians. All these areas previously had no connectivity, with residents forced to travel on foot or by local bus to the nearest towns with coverage just to use their mobile phones. With the first 500 sites successfully installed, Avanti is now working with local partners to connect 10,000 rural sites over the next 5 years.
In addition to providing the satellite technology, Avanti also ensures the long-term sustainability of the service by providing skills and training to regionally-based field teams. This approach ensures that the sites are easily maintained by a local crew, so that reliable service is not entirely dependent on Avanti's own field technicians. Reliable connectivity has dramatically improved the lives of Nigerians in the areas currently covered by Avanti, by reducing the time and money previously spent on traveling to neighboring cities for mobile access. Small businesses are booming in the now-connected villages, including resellers of SIM cards, phone charging and repair facilities and many other new enterprises. The GSMA reports that access to 3G coverage is expected to uplift Nigerian households from extreme poverty by as much as 4 percentage points within a single year and 7 percentage points within 2 or more years of coverage, which is why Avanti has focused on offering 2G and 3G services as standard through its service.
Avanti's -rural solution is not only changing the landscape of mobile network coverage in Nigeria but also setting a precedent for other countries with similar geographical and infrastructural challenges. The solution paves the way for these remote communities to have access to vital services such as online education, telehealth and digital commerce, which were previously inaccessible due to lack of connectivity. For its successes, as well as the over 200 new skilled field engineering jobs created in the process, the program was recognized by the Nigerian telecoms industry in its 2021 and 2022 awards.

The Mapping Invisible Populations Project by the International Rescue Committee (IRC) in collaboration with Flowminder and Humanitarian Open Street Map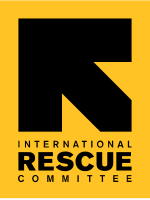 The Mapping Invisible Populations project is an innovative initiative by the International Rescue Committee (IRC), created in collaboration with Flowminder and Humanitarian Open Street Map. The project was developed in 2023 with the central aim of providing support services to hard-to-reach populations. This initiative primarily targets fragile and conflict-affected areas which may receive less medical and other humanitarian support. Using satellite imagery mapping techniques and GIS methodologies provided by its partners, the Mapping Invisible Populations project gathers satellite and spatial data and combines it with population estimates analyzed by its partners to determine the location of these underserved populations. Subsequently, these estimates are verified by community informants for further corroboration. The objective is to identify populations living in areas that are large enough to justify IRC investing resources, time, and risk to provide medical and humanitarian assistance.
The Mapping Invisible Populations project focuses on areas where no humanitarian organization has a presence due to insecurity. Such areas often lack essential, up-to-date demographic data, including census information, displacement data and settlement locations. Accurate population data provides an essential basis for developing access and delivery strategies for the IRC's support services. Once a clear methodology is established, the IRC hopes to replicate it in other regions, allowing for the identification of new settlements. One of the most significant aspects of this project is its potential to bring much-needed attention to communities in need of greater visibility and support.

Maxar News Bureau


The Maxar News Bureau is a unique partnership program that collaborates with renowned media organizations worldwide, focusing on using technology for social good and global transparency. The program is operated by Maxar Intelligence, a leading provider of secure, precise geospatial intelligence. The Bureau leverages the business' satellite imagery, analytics and expertise to complement quality journalism and provide irrefutable evidence in an era where credibility is critical. The Maxar News Bureau has provided high-resolution satellite imagery and analysis for notable reports like The New York Times' 2020 Pulitzer Prize-winning report on Russia's use of shadow warfare and the 2019 Emmy-winning "One Building, One Bomb" story, which reconstructed a chemical attack in Syria. The Bureau's satellite imagery allowed the Times reporters to enhance their storytelling and lend credibility to their reports.
In the realm of current events, information is traditionally released by the media, governments or organizations directly involved in the event. The Maxar News Bureau serves as an auxiliary source, providing supporting evidence or context to unfolding situations. In a groundbreaking development, Maxar Intelligence became the primary source of information during the Russian invasion of Ukraine, providing the first evidence of a Russian military convoy heading towards Kyiv, Ukraine. Media organizations and the public did not know about the convoy's progress or the amount of equipment it carried until Maxar Intelligence distributed the imagery, adding a new dimension to its role in news reporting. Since early 2021, the Maxar News Bureau has been actively monitoring the evolving situation in Ukraine. The Bureau has released images showing the build-up of Russian troops and equipment along the Ukrainian border, providing an in-depth and unbiased view of the conflict. The team has since produced and analyzed thousands of images to identify newsworthy activities in Ukraine, distributing over 400 images of the conflict to journalists and media organizations for public dissemination.
Maxar Intelligence's industry-leading imagery has provided indisputable insight into global events, enabling the public, journalists, customers and governments to gain a clearer understanding of complex situations and make informed decisions. The Maxar News Bureau stands as a testament to the powerful convergence of technology and journalism, providing transparency in a world rife with misinformation. Through its innovative use of satellite imagery, the Bureau underscores the importance of irrefutable evidence in journalism and the pursuit of truth.

About the Better Satellite World Campaign
Working with partner associations and supporting companies around the world, Space & Satellite Professionals International's Better Satellite World campaign (www.bettersatelliteworld.com) is changing the global conversation about satellites and their influence on the economy, business and societies everywhere. The campaign was launched in Washington, DC during SATELLITE 2015. It has since become a cornerstone and a viral effort that is successfully communicating the incredible power of satellites for human good.
SSPI has published a series of stories and videos that dramatize the immense contributions of the "invisible infrastructure" of satellite to life on Earth, which are widely shared by individuals, companies and the media. The Better Satellite World campaign is available for repurposing by any organization or person who wishes to use the content to help promote the industry at www.bettersatelliteworld.com and through the Twitter hashtag #bettersatelliteworld.

About SSPI
Founded in 1983, Space & Satellite Professionals International (www.sspi.org) is on a mission to make the space and satellite industry one of the world's best at attracting and engaging the talent that powers innovation. The space and satellite business has never seen a time of greater experimentation and disruption than we see today. Investment is the fuel for transformation, but people are the engine. SSPI helps the industry attract, develop and retain the talented people it needs to keep the engine turning. People who connect through high-profile events and gain recognition from prestigious awards. People who rely on SSPI for a broader understanding of the industry as much as for individual networking and career mentoring. From young people seeking a career path to industry veterans with wisdom to share, SSPI connects them all.
Talent, investment and opportunity flow to industries that make a difference. SSPI is the only organization that also promotes the enormous value of space and satellite through dramatic stories of our technologies and companies making a better world. Those stories overturn misconceptions about the industry that hold it back. They inspire our people and attract new ones to the industry. They help justify investment and give new customers a reason to care about our services and products. Through the stories we tell and the people we serve, SSPI inspires the growth of the $1 trillion space economy of the future.

For More Information
Victoria Krisman
Communications Manager
Space & Satellite Professionals International
vkrisman@sspi.org
---