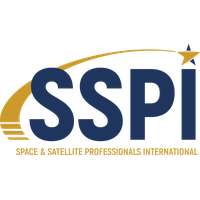 (New York City, March 17, 2021) – Space & Satellite Professionals International (SSPI) today announced that James Hinds, CEO of Airbus OneWeb Satellites, has been appointed to serve on the association's Board of Directors.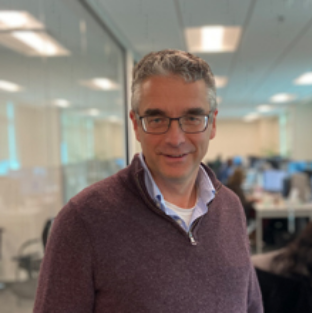 James Hinds was named CEO of Airbus OneWeb Satellites in January 2021, after serving as chief operating officer since the end of 2019. Prior to joining the company, he spent four years with Airbus Defence and Space in Toulouse, France, where he was responsible for strategic planning of its Space Systems business. Before that, he worked with Airbus and Boeing (and predecessor companies) in satellite engineering, production and project management. Notable achievements include his responsibilities as Airbus program manager for the Hylas 1 satellite (a joint Airbus/India Space Research Organisation programme); as director responsible for payload research and development at Airbus including digital processors, active antennas and amplifier development; and as the lead verification engineer of Boeing's 601HP satellite series. If you would like to hear more from James, he was featured in a recent SSPI podcast: Risk, Season 2: Rising to the Challenge.
"We are fortunate to have gained James as a member of our Board," said executive director Robert Bell. "His career spans from the traditional space and satellite business as we have long known it to the next generation of large-scale constellations that will transform the value proposition of the industry."
Continuing to serve on the SSPI Board of Directors are:
Thomas Van den Driessche, President & Chief Commercial Officer, ST Engineering iDirect (Chair)

Nicole Robinson, President, Ursa Space Systems (President)

Michael Antonovich

Jonathan Crawford, President & CEO, The SPACECONNECTION

Tony Gingiss, COO, Virgin Orbit

Katherine Gizinski, Chief Executive Officer, Mansat

Jonathan Hofeller, Vice President of Starlink and Commercial Sales, SpaceX

Christopher Johnson, President, Boeing Space Systems International

Aaron Lewis, Vice President, Corporate Communications & Government Relations, Arianespace, Inc.

Sharyn Nerenberg, Director of Corporate Communications, Hughes Network Systems

Reza Rasoulian, Executive Advisor, Carnival Cruise Lines

Mike Safyan, Vice President of Launch, Planet

Dr. Walter Scott, Chief Technology Officer, Maxar

Billie Sims, Vice President, Government Programs, Hunter Communications

James Trevelyan, Vice President, Enterprise & Emerging Markets, Speedcast

Jeremy Turpin, CTO and Co-Founder, Isotropic Systems
About SSPI
Founded in 1983, Space & Satellite Professionals International (www.sspi.org) is on a mission to make the space and satellite industry one of the world's best at attracting and engaging the talent that powers innovation. The space and satellite business has never seen a time of greater experimentation and disruption than we see today. Investment is the fuel for transformation, but people are the engine. SSPI helps the industry attract, develop and retain the talented people it needs to keep the engine turning. People who connect through high-profile events and gain recognition from prestigious awards. People who rely on SSPI for a broader understanding of the industry as much as for individual networking and career mentoring. From young people seeking a career path to industry veterans with wisdom to share, SSPI connects them all.
Talent, investment and opportunity flow to industries that make a difference. SSPI is the only organization that also promotes the enormous value of space and satellite through dramatic stories of our technologies and companies making a better world. Those stories overturn misconceptions about the industry that hold it back. They inspire our people and attract new ones to the industry. They help justify investment and give new customers a reason to care about our services and products. Through the stories we tell and the people we serve, SSPI inspires the growth of the $1 trillion space economy of the future.
For More Information
Victoria Krisman
Communications Manager
Space & Satellite Professionals International
vkrisman@sspi.org
---