SSPI Hall of Fame Celebration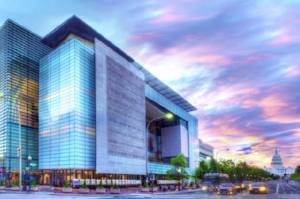 The 2019 Hall of Fame Celebration welcomes SSPI sponsors and their guests to the Newseum, the Washington DC museum dedicated to the importance of a free press and the First Amendment to the US Constitution. Visitors experience the story of news, the role of a free press in major events in history and how the core freedoms of the First Amendment — religion, speech, press, assembly and petition — apply to their lives.
This members-only event features a Grand Reception, the exclusive Chairman's Reception for C-Level executives of SSPI sponsors, and the induction of new members into the Space & Satellite Hall of Fame.
Considered one of the most interactive museums in the world, the Newseum has seven levels with 15 galleries and 15 theaters. Exhibits include the 9/11 Gallery Sponsored by Comcast, which displays the broadcast antennae from the top of the World Trade Center; the Berlin Wall Gallery, whose eight concrete sections are one of the largest displays of the original wall outside Germany; and the Pulitzer Prize Photographs Gallery, which features photographs from every Pulitzer Prize–winning entry dating back to 1942.
Space & Satellite Hall of Fame
The heart of the Celebration is the Hall of Fame induction ceremony in the Walter and Leonore Annenberg Theater. SSPI inducts new members into the prestigious Space and Satellite Hall of Fame, joining past honorees including Sir Arthur C. Clarke, Gwyne Shotwell of SpaceX, Rene Anselmo of PanAmSat, Mark Dankberg of ViaSat, Dr. Harold Rosen, Masanori Akiyama of Sky Perfect JSAT, astronaut and Loral Skynet president Terry Hart, Romain Baush of SES and David Thompson of Orbital ATK.
Schedule: May 7, 2019
Chairman's Reception, 6:30-7:30 pm

Hall of Fame Induction, 7:30-8:00 pm

Grand Reception, 7:00-10:00 pm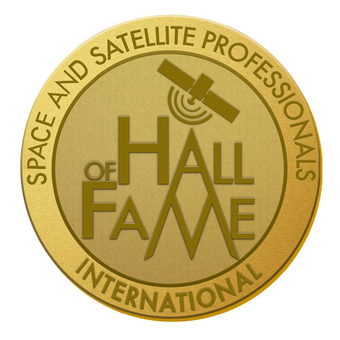 Newseum, 555 Pennsylvania Ave NW, Washington, DC 20001