SSPI Hall of Fame Celebration
The 2019 Hall of Fame Celebration welcomes SSPI members, sponsors and their guests to the Newseum, the Washington DC museum dedicated to the importance of a free press and the First Amendment . Visitors experience the story of news, the role of a free press in major events in history and how the core freedoms of the First Amendment — religion, speech, press, assembly and petition — apply to their lives. The Celebration includes:
The exclusive Chairman's Reception for C-Level executives of SSPI sponsors (6:30-7:30 pm)

The Space & Satellite Hall of Fame Induction Ceremony (7:30-8:00 pm)

The Grand Reception in the Great Hall (7:00-10:00 pm)
Considered one of the most interactive museums in the world, the Newseum has seven levels with 15 galleries and 15 theaters. Exhibits include the 9/11 Gallery Sponsored by Comcast, which displays the broadcast antennae from the top of the World Trade Center; the Berlin Wall Gallery, whose eight concrete sections are one of the largest displays of the original wall outside Germany; and the Pulitzer Prize Photographs Gallery, which features photographs from every Pulitzer Prize–winning entry dating back to 1942.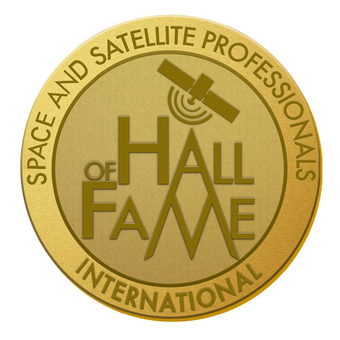 Newseum, 555 Pennsylvania Ave NW, Washington, DC 20001