Deal Flow in Commercial Space 3: Is Luxembourg the Best Investment in Space History?
Registration for this event has passed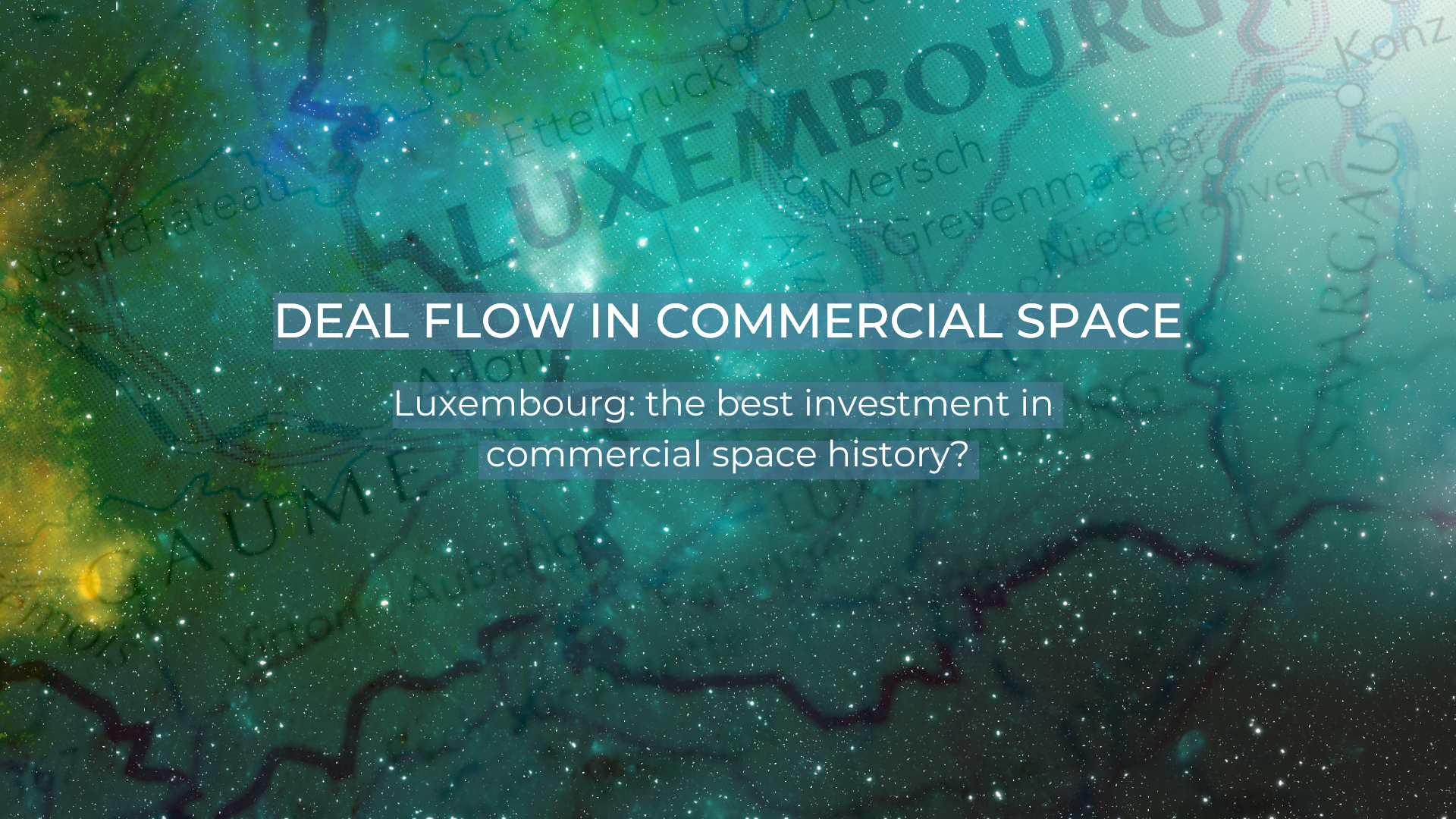 Luxembourg has a population of 640,000 – about the size of Nashville, Tennessee. Yet for the past 40 years it has been active in the business of Space and in fact has become a powerhouse, attracting investment, spinning innovations and demonstrating the promise as we enter the new era of commercial space.
It has been the home to a leading satellite operator since 1985 and it launched its first commercial satellite as far back as in the last year of the Reagan Administration! In 2008 it implemented a forward-looking space policy and in 2018 inaugurated its own Space Agency.
Luxembourg's Space Directory is a Who's Who of the space value chain, demonstrating an ecosystem built for investment, innovation and spiking national GDP. From Red Wire to Spire to EarthLab companies around the world find thriving space culture there.
It is being done by design and through steady, careful planning and a serious commitment "to contributing to the peaceful exploration and sustainable utilization of space resources for the benefit of humankind."
Why is Luxembourg "the best investment in space history?" What is going on there that you need to know?
Join guests from Luxembourg's Space Agency, private sector, investment community and others, including editors from SpaceNews Magazine, who join the Roundtable on 15 March to explore the nation's steady growth and opportunities as one of Europe's and the world's best places to do business – and its connection to New York.
Speakers include:
Marc Serres

, CEO, Luxembourg Space Agency

Jonathan Baliff

, CFO, Redwire

Peter Platzer

, Founder & CEO, Spire Global

Anil Prakash

, Director General, SatCom Industry Association will give a briefing on the recent USA/India joint Civil Space Working group meetings in Washington, DC on behalf of SSPI India
This month's edition of the Roundtable will also include the monthly "Significant Digits" report from SpaceNews Senior Staff Writer Jason Rainbow and a "New York Minute" reaction segment featuring New York Space Alliance founder Joseph Fargnoli.
Register today at: https://us02web.zoom.us/meeting/register/tZIkc-uspjwtGN10F3DyGdSvc1q0W7bvMjfY