War and the Supply Chain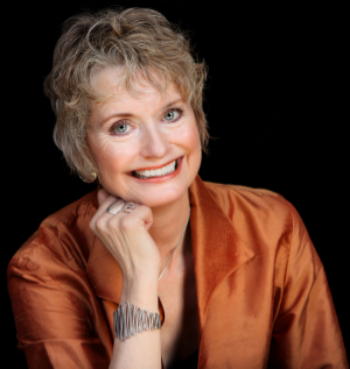 By Elisabeth Tweedie, Founder, Definitive Direction. It seems trivial to be talking about supply chain issues for the satellite industry, when Ukraine is being brutally savaged in ways not seen in Europe for over 70 years, and millions of people around the world are predicted to be pushed into poverty and food insecurity as a direct consequence of the war.
However, largely, but not entirely due to the war, our industry is facing very real supply chain issues, which cannot be ignored.
You only have to think of the ISS and the now defunct Sea Launch to appreciate that the West and Russia are very intertwined when it comes to space. We're now dealing with the fallout from that alliance.
The first impact, was the sudden withdrawal of Soyuz as a launch provider. OneWeb was the first to suffer here. Early in the war, Russia refused to launch 36 of OneWeb's satellites that were already on the launch pad; unless, the British government withdrew its investment in the constellation. Obviously, the Brits were not going to do that! That launch was due to take place at Baikonur. Roscosmos, then cancelled all Soyuz launches that were scheduled to take place in the European Spaceport operated by Arianespace, in French Guyana.
Potentially, there are other issues for the launch industry, as Russia has said that it will no longer supply the RD-181 engines used by Northrop Grumman in the Antares rocket, which takes supplies to the ISS. It has also said that it will no longer service the RD-180 engines used by ULA in the Atlas-V rocket, used for US National Security launches. However, Boeing has just flown its first mission to the ISS and SpaceX is already ferrying both cargo and personnel there, so whilst the lack of RD-181s may present a problem for Northrop Grumman, it shouldn't for the industry as a whole. ULA escapes lightly as it believes it has enough expertise to do its own servicing and has also developed an alternative rocket, relying on engines from Blue Origin.
Things get more complex when it comes to actually getting large satellites to the launch pad. Both Ukraine and Russia had thriving air transport businesses moving satellites from factories to launch pad using Ukrainian Antonov-124s (AN-124). Ukraine also used one of the largest planes in the world, the AN-225 (aka Mriya) of which there was only one operational one in existence. Unfortunately, this was undergoing routine maintenance at the Antonov Airfield, when this was bombed by Russia. Ukraine has already stated that it intends to restore the Mriya. It is estimated that this will take five years and cost upwards of US$3 Billion. Optimistically, Ukraine has stated that it will send the bill to Russia. Alternatively, there is a second AN-225 that is ~70% complete. President Zelensky has been talking to Turkey about completing that one, as a memorial to Ukrainian pilots killed in the war, but so far there are no takers to foot the estimated US$800 Million needed to do this. At least five Ukraine owned AN-124s are believed to be intact, and are listed as operational on PlaneSpotters.Net, FlightRadar24 however, shows no recent or upcoming flights. This may change as Antonov is reportedly, temporarily relocating to Leipzig, Germany, where it already has a base.
12 AN-124s are owned and operated by the Russian company Volga-Dnepr but western sanctions have essentially grounded these planes. So essentially, at the present time, there are no options for air delivery of large satellites. SES-22 and Nilesat 301 have just arrived in Florida by sea from France for a SpaceX launch in June. Originally these would have been delivered by Voga-Dnepr on an AN-124. Fortunately, there was enough slack built into the delivery schedule to allow for the additional time needed to do this. Similarly, Measat-3d is expected to reach French Guyana by sea later this year. Viasat will take Viasat-3 across the US by road for a SpaceX launch. Transporting GEO satellites by plane require additional safety approvals, and both Airbus and Boeing are reported to be considering these. The Boeing 747-8F is comparable in size to the AN-124 whilst the Airbus Beluga is somewhat smaller.
Things were hardly running smoothly for the industry before the war. In common with almost every other industry, satellite manufacturing is experiencing delays. Many of these are due to Covid related issues. Simple lack of personnel became a major contributor, as numerous factories around the world were operating with seriously reduced staff, impacting both parts supply and satellite manufacturing itself. Shipping delays coupled with backups at major ports and rising oil prices are additional universal issues also impacting the industry.
The big one of course is a shortage of semiconductor chips. This is a global issue that is very likely going to get worse. Firstly, there are so many competing industries for chips, that satellites remain small fry, compared to say phones and cars. Secondly, depending on which source you believe, 50% to 90% of the world's high-grade neon which is needed to manufacture chips, comes from Ukraine and production was halted early in the war. It is a byproduct of large-scale steel manufacturing from plants such as the Azovstal plant in Mariupal. Neon from large Russian steel plants is also transported to Ukraine for processing. The full impact is still tbd, but shortages coupled with difficulty in exporting make price-hikes seem inevitable.
One thing that has become abundantly clear as a result of the war and Covid, is that every industry and country needs to reexamine who it chooses to partner with, and whether just-in-time manufacturing really makes sense.
As mentioned in my recent article for Satellite Executive Briefing. N50 Project is in the process of installing 10 portable connectivity centers to provide communications, access to Aid agencies, telehealth and education for Ukrainian refugees. If you would like to contribute to that effort, you can do so here: https://www.n50project.org/ukraine.
Elisabeth Tweedie's entire career has been focused on commercial satellites, telecommunications and broadcasting, specifically in the highly specialized area of evaluating the long term potential for new ventures, initiating their development and finding and developing appropriate alliances.
During the course of her career she has advised and worked with senior stakeholders in global and international businesses, governments and regulatory bodies. Her core expertise is in understanding new technology and its practical applications; identifying key drivers for both B2B and B2C markets and identifying, evaluating and developing JV opportunities.
Elisabeth has an MBA in International Marketing from the University of Aston (UK) where she graduated top of her class; she is a graduate of the University of Southern California's Advanced Management in Telecommunications Program. Early in her career she authored numerous published multi-client reports on the market and economic aspects of telecommunications and media industries in Europe, Asia and North America and is currently Associate Editor of Satellite Executive Briefing.