To Zoom or not to Zoom?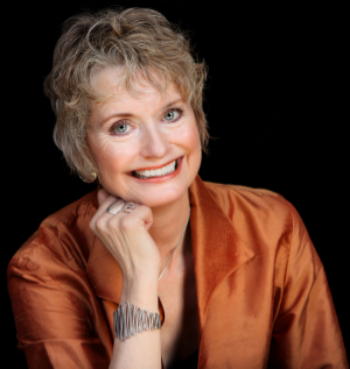 By Elisabeth Tweedie, Founder, Definitive Direction. That has been the question for most of this year. Almost without exception, every conversation with industry colleagues this year, has opened with the words: "are you going to Satellite/NAB/Cabsat/IBC etc.?" Immediately followed by: "Have you seen the latest exhibitor list?" If the big-name companies at the top of the value chain aren't going to be attending, then the effect ripples down the chain. Prior to being canceled, it looked as if IBC would have been a seriously scaled down event. According to the last exhibitor list neither Eutelsat, Telesat nor Spacecom were going to be there and SES would only have had a balcony suite. Intelsat on the other hand had booked the same stand as in 2019. Other absent major exhibitors, include Speedcast, Panasonic, Microsoft, Harmonic and Google. Imagine which usually has one of the largest stands, only had a couple of meeting rooms booked, Arqiva similarly, only had a meeting room. However, the decision to scale back was not unanimous; some of the operators were still planning on exhibiting; notably, Arabsat, Azercosmos, Es'hailsat, Gazprom, Intelsat as already mentioned, Turksat and RSCC.
Last year things were clear, in-person trade shows and conferences were canceled, so no decisions were needed. This year has been a constantly evolving situation. Travel and quarantine restrictions, came and went and came again. Some events remained online only, others were moved to new dates, then became combination events offering both in-person and online sessions. Online events work fairly well for the conference side of the trade show, not so well for the exhibitors.
And, if changing schedules and travel restrictions weren't difficult enough, in some cases such as NAB, the whole in-person event got canceled just three weeks before it was scheduled to open. It was touch and go, but for a while, it appeared that IBC, in Amsterdam had avoided a similar fate. But after initially announcing that it would go-ahead, in spite of the partial lockdown in the Netherlands; on November 23rd, just ten days before the show was due to start, the in-person event was canceled. A particularly hard blow, for exhibitors who had already shipped booth equipment and reportedly will only get a partial refund of fees paid to IBC. This decision was possibly influenced by a poll taken by IABM indicating that over 65% of exhibitors and visitors were no longer planning on attending. Given, that Amsterdam now appears to be the European epicenter of the Omicron variant, and the lockdown has been tightened, this proved to be a wise decision.
It's too early to say if the lack of face to face contact has had a major impact on business. At the beginning of the pandemic, there was a lot of talk about how the industry couldn't survive without in-person trade shows. Zoom, Teams, phone calls and emails all work well for existing and known potential customers, but everyone has a story about how a chance "collision" at a trade show, whether that be in a queue for lunch, in a bar, or en-route to the event, resulted in a new client, or a new job. As yet, it's not clear what impact missing those collisions has had on the industry as a whole, although I'm sure some companies may already be seeing the impact in their sales figures.
However, before we get too gloomy, let's remember that not only have some things opened up, but good things have come out of the move to a virtual existence. Local events have been available to a far wider audience. I live in California and this year I've attended SSPI meetings in Luxembourg, New York and the UK, none of which I would have been able to do in a normal year. SSPI-WISE came into existence a year ago, at the height of the pandemic, and now boasts 350 global members. Online show sessions have been recorded, again opening them up to wider audiences. One of my personal frustrations when attending conferences, is that frequently two or more sessions that I would like to attend are taking place at the same time, recorded sessions allow me to attend them all. Personally, and I'm sure I'm not the only one, I've been able to hold regular zoom meetings with industry colleagues, which have deepened ties with people I normally only see a few times a year.
Inevitably, when things do return to pre-pandemic normality, many of these online events will disappear, but I do hope that some of the many virtual meetings will remain. This is a global business, and in pre-pandemic days, many of us only saw colleagues a few times a year, at the different conferences and tradeshows. Now video meetings are the norm, and we're meeting, albeit virtually, far more frequently. Interestingly, we're also making new connections through association meetings. Maybe not quite the "collisions" that happen at live events, but networks are expanding. I know I've made more new connections this year, outside of conferences and shows, than I would do in a normal year.
Also, whilst this year may have involved more difficult decisions than last year, and more sudden changes, the return of live events has been welcomed. Satellite 2021 and Cabsat went ahead at their later dates and were well attended, even if not at pre-pandemic levels.
Looking ahead to next year, no one can say with certainty how things will unfold, particularly with the recent appearance of the Omicron variant; but currently, all the trade shows are pressing ahead with plans for live in-person events. Even before Covid, there was plenty of discussion as to whether all the money spent on travel and booths provided a good return on investment; so, it will be interesting to see how things evolve going forwards.
Fingers crossed; the current surges in Covid cases in some regions, will prove to be short-lived and the "new reality" that we have been living with for the last 20 months, will soon become the old reality, as normal life resumes! And if it doesn't, we, as an industry, have demonstrated that we have both the enthusiasm and the tools to master the "new reality."
Elisabeth Tweedie's entire career has been focused on commercial satellites, telecommunications and broadcasting, specifically in the highly specialized area of evaluating the long term potential for new ventures, initiating their development and finding and developing appropriate alliances.
During the course of her career she has advised and worked with senior stakeholders in global and international businesses, governments and regulatory bodies. Her core expertise is in understanding new technology and its practical applications; identifying key drivers for both B2B and B2C markets and identifying, evaluating and developing JV opportunities.
Elisabeth has an MBA in International Marketing from the University of Aston (UK) where she graduated top of her class; she is a graduate of the University of Southern California's Advanced Management in Telecommunications Program. Early in her career she authored numerous published multi-client reports on the market and economic aspects of telecommunications and media industries in Europe, Asia and North America and is currently Associate Editor of Satellite Executive Briefing.