Tackling the Industry's Biggest Challenge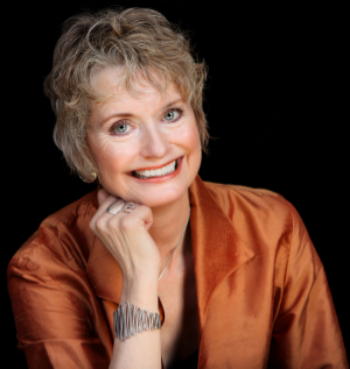 By Elisabeth Tweedie, Founder, Definitive Direction. Last week a 23-ton piece of debris from a Chinese Long March rocket came hurtling back to Earth in an uncontrolled descent. Fortunately, it landed in the middle of the Pacific Ocean, so no damage was done. This was chance, not design. At one point during its descent, airspace over Spain had to be closed in order to avoid a potential disaster. This isn't the first time this has happened. In the last few years, debris from other launches have landed in Indonesia, the Ivory Coast and Malaysia. Yet there are no international treaties specifying how this debris is to be handled. Other nations however, take a more conservative approach to launch debris, and either design rockets and launches to ensure that the discarded stages land in oceans or deserts or, in the case of SpaceX, on a raft for reuse.
Debris falling to Earth is of concern because of the potential damage to human life. However, in terms of absolute numbers, this pales into insignificance when compared to the amount of debris orbiting the Earth. NASA is currently tracking over 26,000 pieces more than 10 centimeters long. Any one of these pieces, which can travel at up to 40,000 kilometers an hour, has the potential to destroy a satellite, knock out communications, interfere with launches, or, as the crew of the ISS found out last year when they were forced to shelter in capsules in case the station was hit, threaten life in space. Those 26,000 tracked objects are only a small part of the problem. There are, in addition, at least another 500,000 smaller objects out there. Possibly not capable of completely taking out a satellite, but definitely capable of causing damage. And then, of course, there is the Kessler effect. This is what would happen if a satellite broke up as a result of a collision with debris, so causing far more debris that, simply because of its location, would probably collide with the next satellite in the same orbital plane. The space equivalent of a freeway pileup. This is most likely to happen at LEO orbit, purely as a result of the sheer numbers of satellites in that plane.
The major issue with all this debris – apart from its very existence – is the fact that whilst it is in everyone's best interest to solve the problem before a major disaster occurs, coming up with a viable business model to do so verges on the impossible. Do you charge the company or country that the debris "belongs to"? How would you identify this? How do you persuade a satellite operator to foot the bill for debris removal, while many other companies would derive equal benefit from this?
Fortunately, there are companies and organizations that are not deterred by this challenge and are already working on solutions to address orbital debris.
One of the more innovative of these is Vyoma Space, co-founded by Dr. Luisa Buinhas and winner of this year's Startup Space Competition, as well as several other prestigious awards. Vyoma is planning to launch two demo satellites next year. These will carry cameras to track debris, including pieces as small as one centimeter, from space. Observing from space as opposed to from the ground means that objects can be observed up to 30 times a day, resulting in far more reliable tracking and projections of an object's path than can be obtained by tracking from the ground. Vyoma will market this service to satellite operators so that their satellites can be maneuvered out of the way of approaching debris. As the constellation grows, machine learning will be used to automate collision avoidance for clients' satellites.
Obviously, collision avoidance is a great service for operators, but it does nothing to reduce the amount of debris. There are, however, other companies working to do just this. Astroscale, which recently won the "Sustainability in Space" award at the European Space Forum in Brussels, is one of the most prominent of those companies. It is aiming to both prevent future debris and to remove large pieces of existing debris. Last year, it successfully demonstrated capturing a low Earth orbit (LEO) satellite and maneuvering it to a lower orbit. Once there, it was released to enable it to burn up before returning to Earth. In order for this to happen, the satellite had to be equipped with a special magnetic docking plate. Many of OneWeb's satellites are equipped with this plate. This operation was known as ELSA-d – end of life services by Astroscale – demonstration. The follow-on ELSA-m aims to deorbit multiple satellites in a single mission. ELSA-m is due to be launched in 2024 as a joint project with the UK Space Agency (UKSA), OneWeb and the European Space Agency (ESA).
Also, in partnership with ten other companies, including Thales Alenia Space UK, MDA UK, Goonhilly and Satellite Applications Catapult, Astroscale is working on an active debris removal (ADR) project. This is to capture objects that have not been fitted with the special docking plates. It received an award of £1.7 million from UKSA to continue to develop its Cleaning Outer Space Mission through Innovative Capture (COSMIC) project. The aim is to capture and remove two defunct British satellites by 2026. As a prequel to this, next year Astroscale Japan will launch a satellite to inspect the debris from JAXA-H2 rocket, in order to identify the best way to capture it in a future mission.
Space has entered a new era. One in which, instead of 10-20 satellites being launched each year, we're seeing many thousands. The potential for a serious collision with debris multiplies with every launch, and so too does the possibility of the Kessler effect. Logically, debris mitigation should be a united effort involving all space faring nations. However, looking at how difficult it is proving to be to develop a viable global solution to climate change; personally, I don't hold out much hope that this will happen, at least not in the short-term. It's a challenging problem that could impact us all, and I seriously appreciate and applaud those companies and organizations that are prepared to take on this challenge!
Elisabeth Tweedie's entire career has been focused on commercial satellites, telecommunications and broadcasting, specifically in the highly specialized area of evaluating the long term potential for new ventures, initiating their development and finding and developing appropriate alliances.
During the course of her career she has advised and worked with senior stakeholders in global and international businesses, governments and regulatory bodies. Her core expertise is in understanding new technology and its practical applications; identifying key drivers for both B2B and B2C markets and identifying, evaluating and developing JV opportunities.
Elisabeth has an MBA in International Marketing from the University of Aston (UK) where she graduated top of her class; she is a graduate of the University of Southern California's Advanced Management in Telecommunications Program. Early in her career she authored numerous published multi-client reports on the market and economic aspects of telecommunications and media industries in Europe, Asia and North America and is currently Associate Editor of Satellite Executive Briefing.