Making Leaders Interview: Jorge Villarreal Schutz, Founder and CEO of Elara Comunicaciones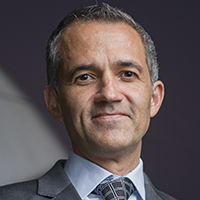 In this Making Leaders interview, we hear from Jorge Villarreal Schutz, the founder and CEO of Elara Comunicaciones. Since founding the company in 2004, he has led a consistently high-performance team, turning a small company into one of the Best Mexican Companies, recognized by the Deloitte firm, Citibanamex Bank and Tec de Monterrey University. Elara's Mexico City teleport is now recognized worldwide for its excellence through the World Teleport Association's certification program. Thanks to Jorge's leadership and support, Elara integrated in 2015 with the Northgate Capital private equity fund to further support its exponential growth of the last five years.
For the past five years, Jorge has focused Elara's efforts on diminishing the digital divide in rural and unconnected areas of Mexico through collaboration with the Mexican Ministry of Communications and Transport. Elara participated in the 2013 "Red 10K" project, implementing over 3,200 VSATs to serve public schools, medical centers and social support centers in some of the most marginalized areas of Mexico. As of 2017, Jorge and his team have expanded Elara's services to include B2C in addition to B2B, allowing the company to serve individuals in more remote rural areas, some of whom do not even have phone service. Jorge has been recognized for his work in the industry with several awards, including Intelsat "The Faces of Satellite" award and the World Teleport Association's "Teleport Executive of the Year" award in 2014. He was also nominated for 2013 Visionary of the Year at SATCON. Jorge was chosen as SSPI's 2017 Mentor of the Year. Click here to learn more about Jorge.