Making Leaders Interview: Jamal A. Madni, Program Manager & Chief Architect, Special Projects, Boeing Satellite Systems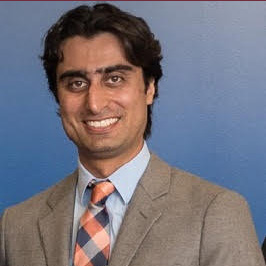 In this Making Leaders interview, we hear from Jamal Madni, Program Manager and Chief Architect for Special Projects at Boeing Satellite Systems. Jamal began his career at Boeing Satellite Systems in 2013 as an Embedded Flight Software Engineer and Project Manager for National Programs. Over the next two years, he designed, developed and tested flight software for Boeing's multi-billion dollar space vehicle program and authored over 100 software technical peer reviews. His efforts earned him a promotion to Strategy and Business Development Lead for Advanced Missions and Programs. In his new position, Jamal led over $500 million of commercial, government and internal business capture efforts for the company in the areas of next generation communications, advanced analytics and microelectronics.
In early 2017, Jamal became the youngest Program Manager and Chief Architect of Special Projects at Boeing. He served in this capacity as chief architect for spacecraft fault isolation diagnostic tool development. Jamal led a team to success in the capture, growth and day-to-day execution of Boeing's integrated electronics suite as part of a $1 billion synthetic aperture radar earth science mission. NISAR, a collaboration between N.A.S.A. and the Indian Space Research Organization, includes the largest payload in the history of the Indian space program. Jamal received a Promise Award from SSPI in 2017. Click here to learn more about Jamal.