Making Leaders Interview: David Myers, President and CEO, DataPath, Inc.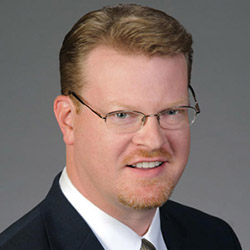 In this Making Leaders interview, we hear from David Myers, President and CEO of DataPath, Inc. As President & CEO, David is leading a renewed, privately-owned company that emerged after a spin-out from publically traded Rockwell Collins. Over the past two plus years, the revitalized DataPath has developed an array of new offerings, including satellite antenna systems, remote management software, connectivity services and cyber security solutions. These investments are fueling an overall strategy to provide end-to-end communications solutions for the aerospace, broadcast, defense and infrastructure markets. To date, the reinvestment in DataPath has resulted in over $400M in new contract awards.
Prior to joining DataPath, David held a number of senior level positions across the satellite industry, developing brands, launching new products and entering new markets. David spent several years at Harris CapRock (formerly CapRock Communications), as Vice President of Marketing & Product Management, President of Government Solutions, and ultimately Chief Commercial Officer. One of his most proud accomplishments was the development of "CommandAccess®," the industry's first military-grade satellite subscription service. David was chosen as SSPI's 2016 Mentor of the Year. Click here to learn more about David.