Randy Segal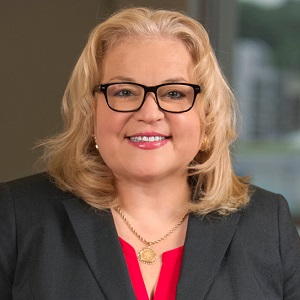 Partner, Hogan Lovells US LLP 
Randy Segal co-heads the Global Space Practice at Hogan Lovells, a position she has held for nine years. Her career in the space and satellite industry started in 1992, and includes many leadership roles, including serving as general counsel or  director, for American Mobile Satellite Corporation, XM Satellite Radio, Hughes Network Systems, TerreStar Networks (now EchoStar), and Mobile Satellite Ventures/SkyTerra (now Ligado Networks).
At Hogan Lovells, Randy represents a wide range of clients, including some of the most active global satellite innovators and new space companies, startups, large Silicon Valley players, and even sovereign governments. 
Throughout her career, Randy has served as a mentor, guide, and advisor for aspiring space professionals, particularly the growing number of young women entering the field. Her efforts include working with SatNews to profile more women at its SmallSat and Satellite Innovation Symposiums, as well as working actively with the Women in Space Initiative to advocate for mentorship and support for women in the satellite industry. For these achievements, the Women in Space recognized Randy as the first honoree for their Women in Space Excellence Award in March of 2017.
Randy has also served as a visiting faculty lecturer at the International Space University since 2012. Prior to that appointment, she served as an adjunct professor at George Mason Law School for over ten years, further demonstrating her commitment to educating and mentoring the next generation of industry professionals.
Randy is known to offer her experience and knowledge to everyone around the table, no matter what case or project she is working on. She has a deserved reputation as a trusted advisor for numerous industry people on a variety of issues, always making herself available to new industry entrants for quick chats, second opinions, and general advice.
According to Lisa Kuo, Head of Commercial Programs at The Aerospace Corporation, "Randy has been an advocate of helping newcomers navigate the complicated and sometimes confusing web of who's who. She has developed an insightful intuition about people, what makes them successful at companies at various stages, and actively seeks out people who would benefit from her mentoring to bring their companies to the next stage."
Outside the space and satellite industry, Randy dedicates yet more of her time to helping and guiding others. She has served on the board of directors for multiple not-for-profits over the last twenty years, including Capital Caring, Network for Teaching Entrepreneurship, and 1000 Urban Scholars. She has also taught a "Street Law" program to 9th graders at the Thurgood Marshall Academy for the past eight years, aiming to enhance the professionalism and aspirations of her students.
For her years of dedication to the industry, and her commitment to mentoring the next generation of space and satellite professionals, Randy Segal is a worthy winner of this award.