Andrew Sukawaty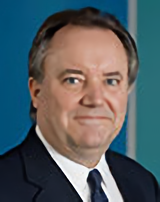 Non-Executive Chairman, Inmarsat
In 2004, when Andrew Sukawaty was appointed CEO of Inmarsat after a quarter-century in the mobile and cable TV industries, the 25-year-old company generated annual revenues of less than $400 million and was valued at $1.5 billion. It provided communication services to its customers in primarily voice and low speed data services.
At the end of Andrew's tenure as executive Chairman in 2014, the company had almost quadrupled its annual revenues to $1.4 billion, increased its valuation almost seven times to nearly $10 billion and was close to launching the world's first, globally available mobile broadband satellite fleet able to deliver 50 megabits per second anywhere in the world.
Andrew was originally engaged by Inmarsat in 2003, when he led the private-equity buyout of the former United Nations treaty organization, followed just two years later by an initial public offering. During this period, the company invested US$1.5 billion in building and launching the Inmarsat-4 (I-4) fleet, which introduced the world to BGAN (Broadband Global Area Network), capable of delivering services with rates of up to 1 Mbps. In a 2012 interview with Via Satellite, Andrew called this the biggest investment risk the company took during his tenure. It launched a range of services that allowed users, from governments to aid agencies, to do things they could not have imagined just a five years earlier. It also allowed the company to expand rapidly into aviation and other new markets.
The I-4 constellation was only the beginning. Under Andrew's management, Inmarsat acquired Stratos Global and SkyWave Mobile, formerly independent Inmarsat service providers, to evolve the company's business from a multi-tier distribution model led by its Land Earth Station partners to a consolidated distributor-led direct and indirect distribution model. This was followed by the acquisition of Segovia, a provider of managed communications services for the US Department of Defense and other government agencies, which deepened the company's penetration of the government-military market as well as broadening its service offering. While acquiring companies to expand the company's horizons, Andrew also directed investment to the modernization of safety services for maritime and aviation, and increased charitable contributions to support emergency services and humanitarian aid by the UN and Télécoms Sans Frontières.
In 2010, just five years after the I-4 fleet had first entered service, Andrew announced an initial investment of $1.6 billion to construct the most powerful high-speed global mobile broadband constellation ever developed. Inmarsat-5, now better known as Global Xpress, introduced global commercial service to aircraft in 2015 and is already delivering 50 Mbps download and 5 Mbps upload speeds to ships and land terminals. This innovation has placed Inmarsat – once known only for its satphones and text terminals – at the forefront of delivering a new generation of mobile satellite services to government and industrial customers around the world.