James Monroe III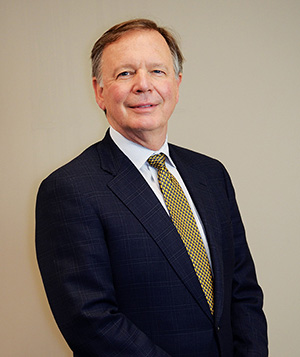 Chairman and CEO, Globalstar
Jay Monroe has built companies worth billions of dollars by relying on a sharp eye for changes in technology, changes in regulation and new business or consumer trends.  In the process, he has transformed a bankrupt satellite service provider into an international brand-name company that has saved literally thousands of lives and brought hope to thousands more. 
Mr. Monroe was selling equipment for Stewart & Stevenson, a supplier to the oil and gas industry, when he founded the Thermo Companies in 1984 with US$40,000 he and his wife made from selling their home.  He saw an opening to develop cogeneration plants under a new energy deregulation law, but his employer did not want to own power plants; it wanted to sell equipment to them.  It helped Monroe win US$60 million in financing to build a 76-megawatt plant in Colorado.  It was the first of four plants and the Thermo Companies went on to found or acquire companies in natural resource development, industrial equipment distribution, real estate, telecommunications and financial services.
In 2004, Mr. Monroe seized the opportunity to buy a satellite phone company called Globalstar out of bankruptcy, believing it could be turned around by simplifying and reducing prices to attract more customers.  After Globalstar restructured the billing model for monthly subscriptions, sales rose 124 percent to $137 million within three years.  Mr. Monroe both invested and raised more than a billion dollars allowing Globalstar to successfully launch the company's second-generation satellites, offering the fastest mobile data speeds in the industry.
During that time, Mr. Monroe saw a need in the market for an affordable handheld satellite tracking and messaging device, leading to the development of the first generation SPOT Messenger.  SPOT, now on its 5th iteration, gives users the ability to share their location data and short messages, to track vehicles and other mobile assets, and to hit an SOS button to call for help.  To date, it has documented nearly 5,000 rescues on land and sea.  A satellite Wi-Fi hub called Sat-Fi followed, which has become vital to field operations for businesses, the newest version of which also includes an SOS button embellishing the company's core life-saving message.  The company's satellite phone technology is a staple of disaster relief operations as well as being incorporated into communication and tracking systems for aircraft and vessels around the world.  With an entrepreneur's sharp eye for value, Mr. Monroe and SPOT have helped save lives and make the world a safer, more prosperous place.