Paul Gaske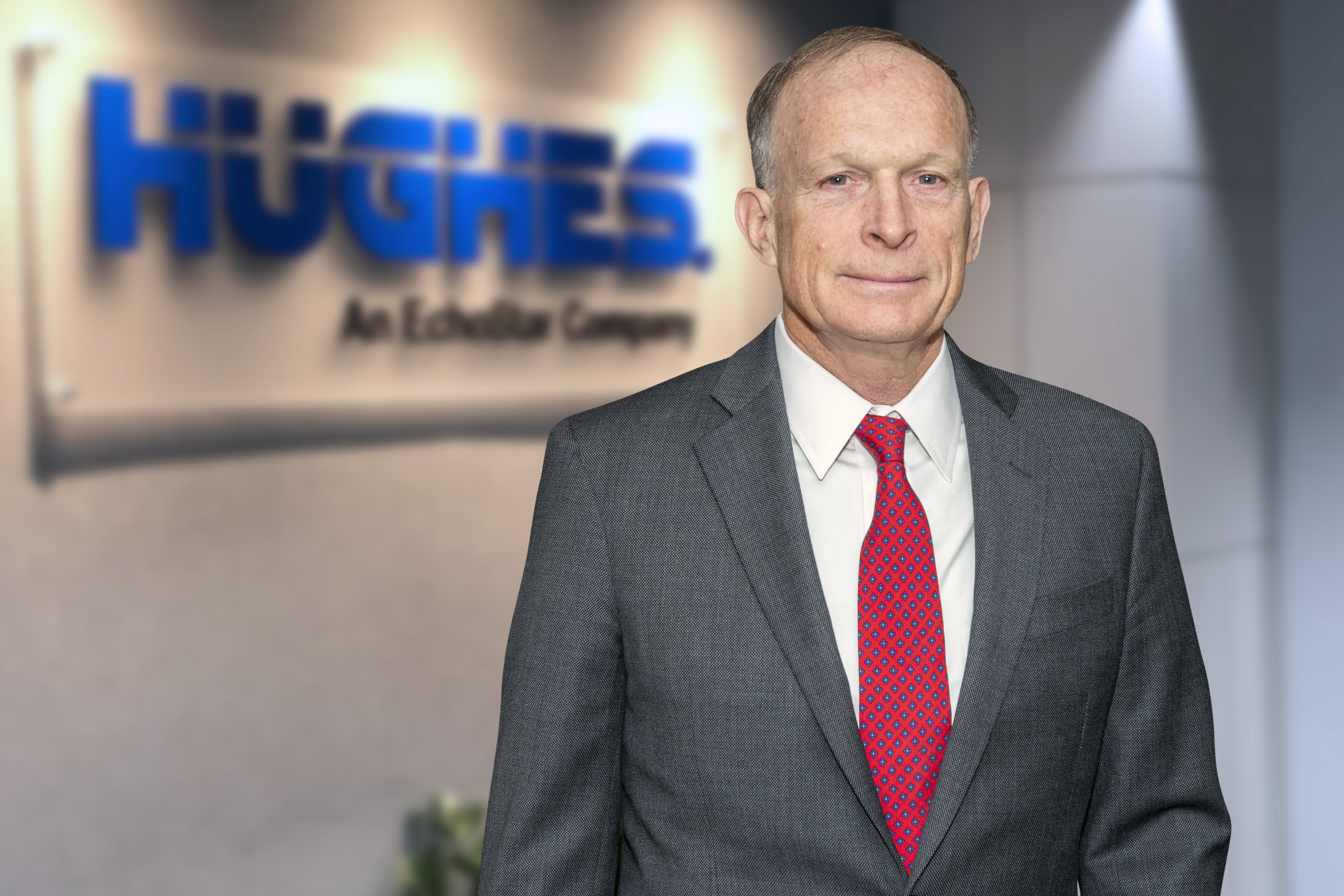 Executive VP and General Manager, North America, Hughes Network Systems
For much of its early history, the communications satellite business was all about video. TV distribution and contribution provided growing revenues and high margins, while giving broadcasters a uniquely cost-effective way to get programming to billions of viewers. But as early as the 1980s, Paul Gaske was pursuing a different destiny– a future in data networking. Joining Digital Communications Corp. – a classic garage startup founded by Hall of Famers John Puente and Burton Edelson, and other industry notables Gene Gabbard and Andy Werth – he designed satellite TDMA systems for Intelsat signatories in the engineering department headed by Pradman Kaul, also a Hall of Famer. The company was acquired by MA-Com, where Paul became part of the team that created the first interactive data VSATs and launched the satellite data networking business. Among its first customers were the retail networks of such major corporations as Wal-Mart, Chrysler and General Motors.
Then in 1987, Hughes acquired the company and launched a revolution in satellite data services. With Paul spearheading development of products and services, Hughes Network Systems grew into the world's leading supplier of VSAT technology for, retail, enterprise networking and other markets. To date the company has placed more than 7 million VSAT terminals in over 100 countries around the world.
Nine years later, Paul led the launch of the satellite internet service now known as HughesNet®. In the decades since then, he drove the growth of HughesNet and was part of the executive team that led the company through a series of business changes and technical and operational advances: most notably the roll out of High-Throughput Satellite services on the JUPITER™ System. HughesNet became the first ISP to offer FCC-defined broadband speeds from coast to coast across the US and ranked first among all satellite broadband providers across 11 performance metrics in the FCC's most recent report. The company has become the largest satellite ISP in the world, with over 1.4M subscribers with a 69% US market share, helping to bridge the digital divide by bringing services to underserved markets throughout the world.
Under his leadership, the company's enterprise service, HughesON™, has grown to serve nearly a half million sites, including more than 30,000 employing advanced SD-WAN capability. Its JUPTER Aero solution is bringing internet connectivity to more than 1,100 aircraft worldwide. For more than four decades, Paul Gaske has played a central role in taking satellite communications where it was never originally envisioned to go – making it a vital part of the data communications that underpins the global economy of the 21st Century.