Support for Chapters & Affiliates
Local chapters and affiliates are run by the volunteer efforts of SSPI members, and we are fortunate to have dedicated and enthusiastic people making things happen on the local level. To support their work, SSPI provides a mix of online and personal services, and we encourage all chapters and affiliates to make use of them.  
Online Support
SSPI provides each chapter or affiliate with a mini-site that is integrated into the Society's Web platform.  The mini-site provides:
Chapter/affiliate home page
Pages for listing the leadership and other content
Event calendar system for listing events, registering attendees and accepting payment by credit card, with direct deposit into the bank account of your choosing
Email list management of both members and non-members, with email broadcasting from the system or export of addresses for use with another email broadcast platform
All of this functionality can be maintained by chapter leaders from their own computers or tablets, and SSPI provides training materials and technical assistance.  
Online and Personal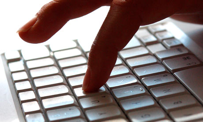 Contributed by Tamara Bond, Membership Director