Bringing New Hires on Board: From Promise to Purpose
Bringing on new employees is a moment filled with promise.  They could rise into business or technical management, create new technologies and markets, and trigger years of strong growth.  Or they could underperform, grow dissatisfied and be gone in a year or two, taking their knowledge and skills to another employer.
In this 9-page report, written for anyone who manages talent for a living, SSPI distills lessons from some of the smartest and most experienced people in talent management about what every company, large and small, can do to maximize the chance for a new hire to become a permanent contributor, a high performer and even a leader of the pack.
This report is free for SSPI Members, and is available for purchase for non-members.
Free for Members
SSPI Members and Sponsors can download the report for free. Click on the report cover below, then log in with your User Name and Password to download your free copy. (You can retrieve your log-in credentials if needed.)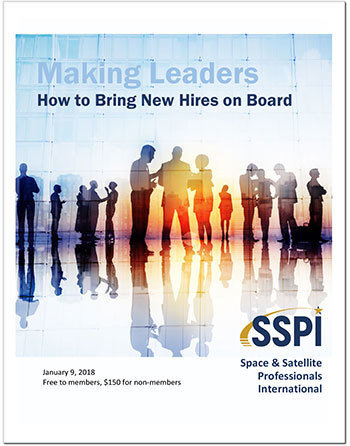 For Non-Members
Purchase the report for US$150 using a major credit card by clicking on the report cover below. Or become a Member or Sponsor of SSPI today and receive the report - the first in a series - for free.