2018-2019 Competition: Cubesat Astronomy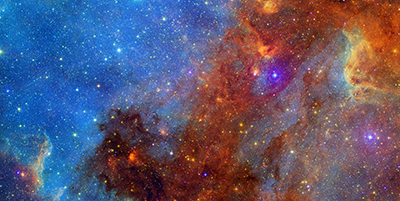 According to the magazine Nature Astronomy, we are on the verge of an astronomy cubesat revolution. Cubesats, of course, are small satellites built inexpensively in standard sizes and form factors. They offer the opportunity to monitor sources for weeks or months, while NASA orbital telescopes are constantly re-tasked from mission to mission. They are effective for studying wavelengths that are not accessible from the ground, including ultraviolet, far-infrared and low-frequency radio. Advances in precision-pointing, compact sensitive decors and miniaturization of propulsion systems are providing new capabilities.
Project Specifications
Research and identify an astronomy opportunity or requirement for which cubesat technology offers a high-quality solution and provide a high-level design for one or more cubesats capable of carrying out that mission and transmitting observational data to Earth. Your submission should address as many of the following topics as possible:
Identification of an astronomical opportunity or requirement that can be effectively met by small satellites in Earth orbit, with the most likely candidate being ultraviolet astronomy, infrared astronomy or low-frequency radio astronomy.
Establishment of mission goals and system requirements to meet them.
Engineering design and technology requirements for the spacecraft and communications network required to support them.
Technology sourcing from existing technologies as well as technology innovation required to accomplish the mission.
Manufacturing, launch and orbital insertion of the spacecraft.
Cost estimates to develop the spacecraft and place it into orbit, and running costs for the mission.
The submissions will be judged first on the quality, depth and rigor of the work presented and secondly by the breadth of the work in terms of topics covered.
To accommodate the academic year in the UK, the competition takes place from late November 2018 through October 2019, with the award made formal at the UKSEDS annual conference in March 2020.
Team Specifications
Teams must be comprised entirely of students at one university. Teams will be limited to one per university, and team candidacy must be submitted through that university's UKSEDS chapter. We recommend between 3 and 10 members per team, but we encourage team leadership to include as many interested chapter members as possible. Individual team members must maintain student status at the university naming the team and may only contribute to one project at a time.
Since this is a student project, SSPI and UKSEDS expect student team members to do the vast majority of the work. Mentors are assigned to assist teams with overcoming the learning curve, but should not do substantial work on the project, except when necessity dictates (driven by, e.g., proprietary software). All contributing team members should be credited on the team roster, which is submitted with the project.