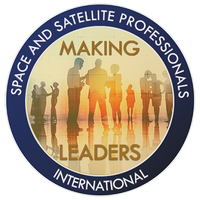 In this Making Leaders podcast, SSPI Executive Director Robert Bell speaks with Brittany Zajic, Business Development and Disaster Response Operations Lead at Planet and a 2020 Promise Award recipient. Brittany shares insights about her career path, the lessons she has learned and the mentors who have helped her along the way.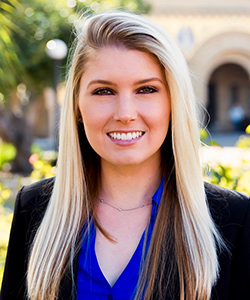 Brittany is a natural disaster research scientist turned businesswoman. She brings 6 years of geospatial industry experience to Planet, working across both public and private sectors, including several years in the Earth Science Division at NASA. In her current role at Planet, she manages the Disaster Data Program, providing first responders access to Planet imagery in the event of large disaster events to accelerate humanitarian and disaster response. As a member of the business development team, she is also responsible for the development of key partnerships and research of new markets that will help the company achieve target objectives.
Brittany manages Planet's natural disaster and humanitarian response operations and oversees Planet's Disaster Data program. Planet has responded to over 100 natural disasters under Brittany's management, helping countless people around the world more quickly recover from disasters. Before joining Planet, Brittany spent several years in the NASA DEVELOP Program at both NASA Jet Propulsion Lab (JPL) and NASA Ames Research Center, responsible for managing research projects funded through the NASA Applied Sciences Program with an emphasis in the natural disaster applications. Brittany was chosen to lead the DEVELOP JPL office and subsequently the Ames Research Center office, and she excelled in driving innovation among her peers. She was a member of SSPI's 20 Under 35 in 2020 and received a Promise Award in that same year. Learn more about Brittany.
This podcast is sponsored by

With additional support from 2020 Promise Award Ceremony sponsor

SSPI's Making Leaders campaign is made possible with the support of our corporate partners

---