Making Leaders Interview: Thomas Choi, Co-Founder and CEO, ABS Global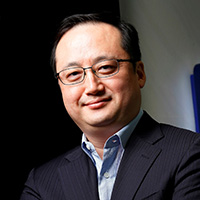 In this Making Leaders interview, we hear from Thomas Choi, co-founder and CEO of ABS Global. Mr. Choi is a successful serial entrepreneur whose innovations have greatly expanded the contribution of satellite to the economies, societies and people of the developing world. He entered the satellite industry through an executive position with Hughes that made him responsible for all business development in Asia-Pacific. In 1999, he left Hughes to found SpeedCast, a ground-based satellite service provider, in a joint venture with AsiaSat. SpeedCast focused on providing satellite-based voice and data networks to support such critical industries as maritime, energy and finance, while delivering connectivity crucial to education, government operations and disaster recovery.
In 2005, Mr. Choi left SpeedCast to help found another company, ABS Global. He seized the opportunity created by the sale of the Lockheed Martin Intersputnik-1 satellite to do something highly unusual in the satellite business: launch a business with a working satellite on orbit. Mr. Choi was inducted into the Space & Satellite Hall of Fame in 2017. Click here to learn more about Mr. Choi.