Penelope Longbottom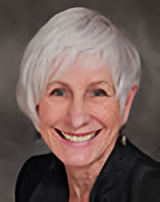 President, Longbottom Communications, a division of Sage Communications
Penelope Longbottom has devoted her career to explaining satellite to the world in support of a global industry driving for growth. She entered the industry in 1985 as Director of Communications for Hughes Communications. In her first year on the job, she developed and managed communications and long-lead marketing for the startup of Japan's first commercial satellite company, JCSAT, of which Hughes was part owner, as well for as the troubled launch of Leasat 3 for the US Navy. Carried into space aboard Shuttle flight STS 51-D, the satellite was left drifting in low Earth orbit by the failure of its booster stage. Repeated attempts by the crew to recover it proved fruitless, but a follow-up mission, STS 51-I, recovered and repaired the spacecraft in an historic 2 days of extravehicular activity, after which Hughes boosted it successfully to GEO orbit. 
Promoted to Hughes Communications vice president in 1993, Penelope handled communications for the launch of American Mobile Satellite, the first mobile satellite system in the United States, and managed the branding, communications and long-lead marketing for the new Hughes business, DireCTV, the first digital direct-to-home TV service. While serving with Hughes, she was instrumental in the founding of the Satellite Industry Association (SIA), the industry's lobbying association. She guided the association's early mission and development as its first Chair and hired its first executive director. 
Leaving Hughes, Penelope went on to shape brand identity and go-to-market strategies as a senior marketing communications executive with Lockheed Martin Intersputnik, Lockheed Martin Space & Strategic Missiles and XM Satellite Radio. She founded Longbottom Communications, a branding and marketing company serving the industry, in 2000 and merged it with Sage Communications in 2013. In addition to her professional achievements, Penelope has served in leadership roles in the Mid-Atlantic Chapter of SSPI, Women in Aerospace (WIA) and the Washington Space Business Roundtable (WSBR).