Connect to Colleagues

The satellite industry is global in reach but relatively small in the number of individuals working in it.  Instead of clustering in one or two places, the satellite business can be found in cities large and small around the planet.  SSPI connects satellite professionals around the world online, through regional Chapters and at industry events.  These connections lead to business opportunity, professional development and career advancement.
Chapters and Affiliates
SSPI's local Chapters and Affiliates provide members with opportunities to advance their careers through information sharing, outreach and professional networking in an informal social setting. Local meetings — which frequently include facility tours and presentations from industry leaders — are also premier educational opportunities. And it is through local participation that satellite professionals deepen those relationships and demonstrate their commitment to the industry.
Member Directory
Log in to search our directory of satellite professionals and organizations around the world.
Membership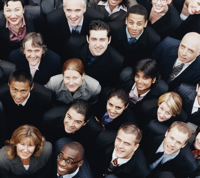 Membership in SSPI is available to individuals on an annual paid basis and to employees of Corporate Sponsors and to students at no cost.