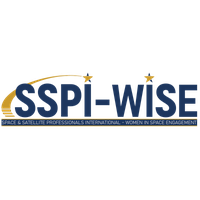 (March 15, 2023 – Washington, DC, USA) – On March 10, SSPI-WISE (SSPI Women in Space Engagement) announced the three scholarship winners for an all-access pass to SATELLITE2023. This initiative, carried out in partnership with Access Intelligence, provides new opportunities for younger women to attend this distinguished space conference. The three winners of 2023 are:
Sarah Myers, student at George Washington University

Gitika Gorthi, student at Columbia University

Yuri Chung, student at George Washington University
"We are delighted to support the new generation of women in the space sector through opportunities like this one," said Justyna Kosianka, Co-Chair of the SSPI-WISE STEM Outreach Working Group. "One of our main goals at SSPI-WISE is to elevate women in the space industry, including the next generation of bright minds."

About SSPI-WISE
SSPI-WISE (SSPI Women in Space Engagement) is a group that welcomes all those who identify as women members from the space & satellite industry. Group goals include:
Engaging women in the space and satellite industry through STEM outreach, structured mentor programs, and partnerships with other women's groups.

Elevating the profile of women in the industry by encouraging balance on conference panels, recognizing companies that actively promote women, profiling women through social and other media and encouraging nomination of women for awards, including the Hall of Fame, 20 Under 35 and Mentor of the Year SSPI awards.

Networking and social media campaigns to spread the word about SSPI-WISE and make sure all women in the industry, from young professionals to women in the midst of long careers have a chance to participate and contribute.
SSPI-WISE meets bi-monthly, usually on Zoom, to discuss goals and plan new events. On alternate months, SSPI-WISE hosts educational webinars open to all. For more information, visit www.sspi.org/cpages/sspi-wise-women-in-space-engagement.

For More Information
Justyna Kosianka
SSPI-WISE STEM Outreach Co-Chair
justyna.kosianka@ursaspace.com
---