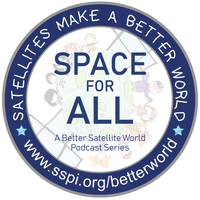 In season 2 of the popular Space for All podcast series, we continue to explore the question of inclusion: examining the ways in which we make space and satellite accessible as a service, as a technology and as an idea. The third episode features a conversation between SSPI Director of Development and Innovation Lou Zacharilla and George John, Associate at Hogan Lovells, Sanjay Nekkanti, Founder of Dhruva Space and Kathryn Martin, Co-Founder and Director of Access Partnership. George, Sanjay and Kathryn talk about regulation: is it working to reduce risk, enable success and allow for equal and fair operations or have regulatory frameworks from the past reduced opportunities for startups, minorities and new forms of satellite technology?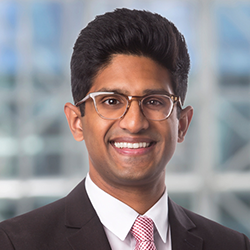 George John's space obsession stemmed from his frustrations with the insufficient connectivity options available to his family in India and the resulting limited interactions. Researching potential solutions revealed some eye-catchers: nearly three to four billion individuals lack access to basic broadband internet, and perhaps only satellites can meaningfully close this digital divide. At Hogan Lovells, George now supports myriad space-related ventures, including helping companies obtain National Oceanic and Atmospheric Administration remote sensing licenses and Federal Communications Commission (FCC) radiofrequency (RF) licenses for broadband and Internet-of-Things connectivity, meteorological and land surface monitoring, hosted payload, and on-orbit satellite servicing solutions. He also advocates before regulatory agencies on matters such as orbital debris mitigation and RF spectrum sharing and negotiates RF spectrum rights internationally. Recently, he participated as one of the youngest credentialed U.S delegates at the month-long International Telecommunication Union World Radiocommunication Conference in Sharm el-Sheikh, Egypt, where he successfully garnered U.S. and international support for increasing RF spectrum availability for small satellite operators deploying spacecraft sized no larger than a wine bottle. George was a member of the 20 Under 35 cohort of 2020. Read more about George.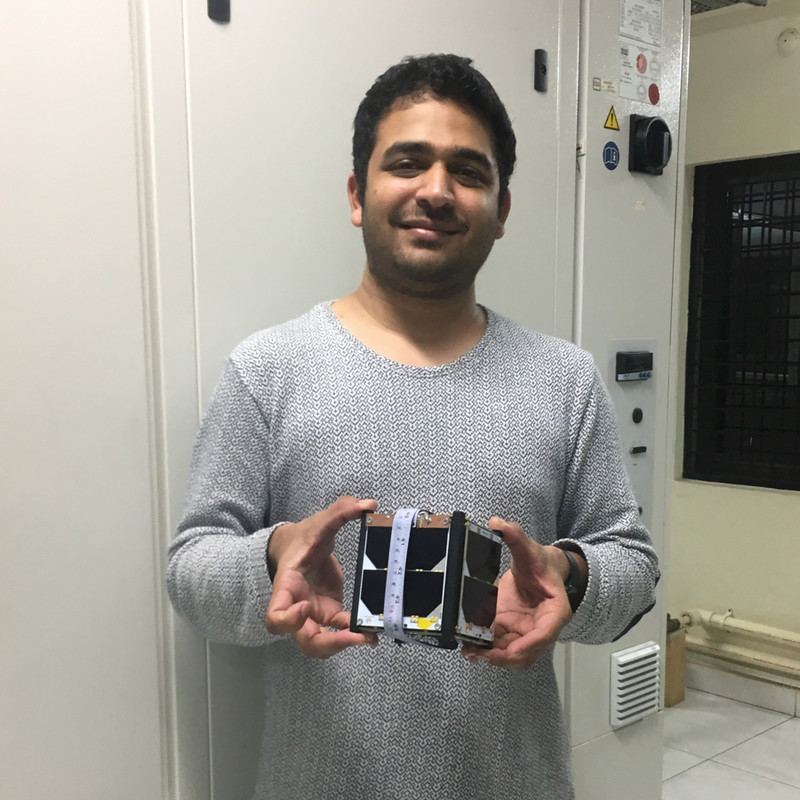 Sanjay Nekkanti is a seasoned entrepreneur in the space industry with rich experience of working with start-ups and mid sized businesses building products and services in the area of Small Satellites, Satcom Technologies, Sensors & Connected Devices. He founded Dhruva Space in 2012 with a vision to lead the privatization of satellite industry in India. Dhruva Space is currently developing an indigenous small satellite platform with a primary focus on assembly, integration, testing and operation of satellites. Before founding his current company, Sanjay worked in a variety of positions in the industry, including serving as Vice President at Comsat systems pvt.ltd, Head of Business Development at Exseed Space and Advisor and later Director of Stragety and Business Development at Thybolt. He currently serves as Advisor for Strategic Partnerships at Savitri Aquamonk. Sanjay was part of the team that built India's first private satellite as well as the team that built the Velox series of satellites from Singapore.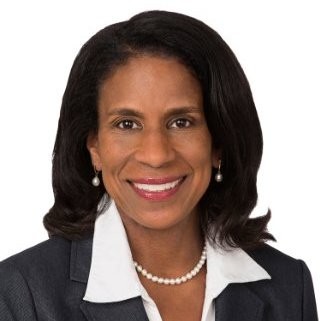 Kathryn Martin is a uniquely skilled technology industry leader with over 25-years' experience with a highly sought-after combination of an engineer's technical understanding of telecommunications and ICT, a strategist's ability to navigate global public policy and regulatory processes and a business leader's success managing a small business, securing customers, and developing new business opportunities. She is a co-founder of Access Partnership, an international regulatory, technical and policy consultancy. Kathryn has served as an expert on US delegations to ITU conferences and has supported many of the largest tech and satellite companies in the world to meet their business and market access objectives. Before co-founding Access Partnership and becoming Director, she served as Director at Iridium LLC and an Electronics Engineer and Policy Officer at the U.S. Department of State.
Season 2 of the Space for All podcast series is sponsored by

SSPI's Better Satellite World campaign is made possible with the support of our corporate partners

---