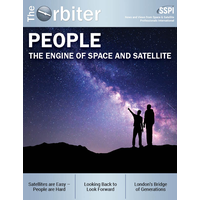 SSPI has released a new issue of The Orbiter: People - The Engine of Space and Satellite!
Leadership is of utmost importance to our industry – because investment and technology may be the fuel for its remarkable advance, but people are the engine. We have set ourselves some truly daunting goals, from filling the sky with satellites to turning earth observation into the biggest Big Data asset of all time and creating the first space economy in history. We will only achieve them by attracting, developing and retaining people who can learn to lead, whether it is a small test and measurement team or an entire company pioneering technologies that were science fiction twenty years ago.
Valuable lessons on leadership are available from the many interviews we have conducted with members of the Space & Satellite Hall of Fame and our 20 Under 35 cohorts of future leaders. Leadership is a complicated subject, but they do a remarkable job of capturing the essentials in a few words.
In this issue:
Satellites are Easy – People are Hard

Looking Back to Look Forward

Celebrating Lifetimes of Achievement: The 2020 Hall of Fame Inductees

London's Bridge of Generations

Plus more!
The Orbiter is now available as a beautiful, mobile-friendly online magazine. Click on the cover below to read it now: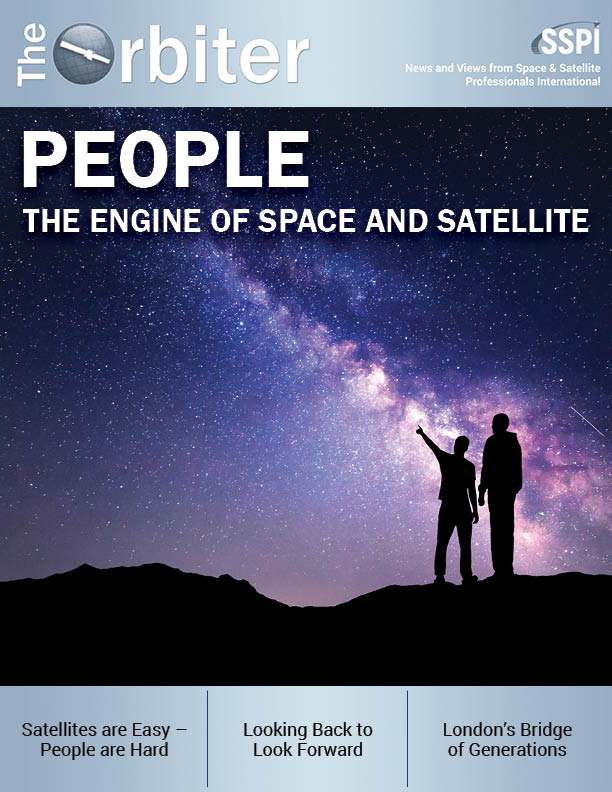 SSPI's online magazine The Orbiter is made possible with the support of our corporate partners

---