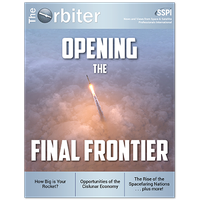 SSPI has released a new edition of The Orbiter: Opening the Final Frontier!
Our future in space is the topic of our latest multi-week, multi-platform campaign, Opening the Final Frontier. With the support of Virgin Orbit, we have shared the views and experience of NSR, the Department of Homeland Security, SpaceRyde, Hogan Lovells, Momentus, the Mexican Space Agency, the Global Spaceport Alliance and the Greater Houston Partnership, among others.
In this issue of The Orbiter, we gather all the audio, video and written content of our campaign in one convenient place and add new points of view. It's a story of human endeavor we're excited to share. For the first time since 1969, when Neil Armstrong said his famous words from the Sea of Tranquility, humankind is again poised to make a giant leap. It doesn't really matter who brings the biggest or most powerful rocket to the job. All that matters is how far it will finally take us.
This issue of The Orbiter is sponsored by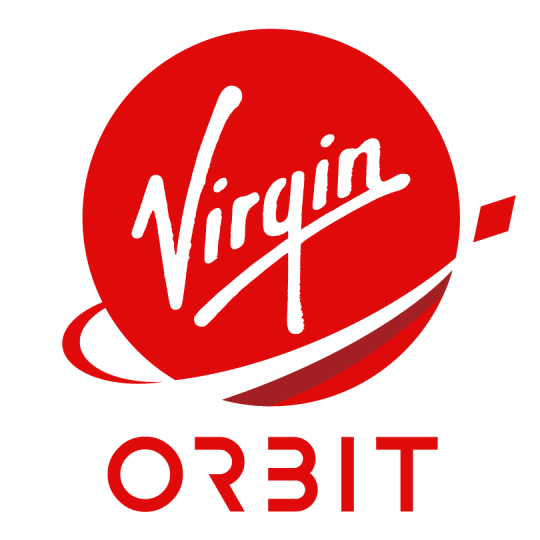 In this issue:
How Big is Your Rocket? –

By Robert Bell, Executive Director

A Conversation with Former Senior DOD Leaders on Responsive Space

Space Infrastructure: The Foundation of the Future

Tackling the Industry's Biggest Challenge –

By Elisabeth Tweedie, Founder, Definitive Direction

Revolutionary Advances to Cope with Space Debris –

By Dr. Joseph N. Pelton, Founder and Acting Chair of the Board, Alliance for Collaboration in Exploration of Space (ACES)

Stopping the Leaks . . . –

By Louis Zacharilla, Director of Innovation

Plus More!
The Orbiter is now available as a beautiful, mobile-friendly online magazine. Click on the cover below to read it now: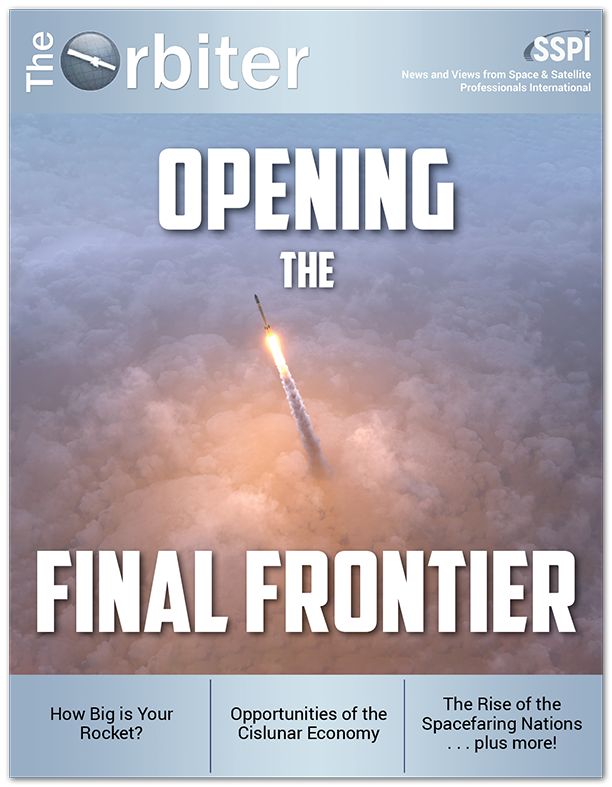 SSPI's online magazine The Orbiter is made possible with the support of our corporate partners

---