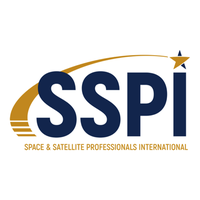 (June 22, 2022 – New York City) – Space and Satellite Professionals International (SSPI) today announced the promotion of Tamara Bond-Williams to Director of Engagement. Tamara previously served as SSPI's Membership Director since 2001. Over the course of 21 years of service to SSPI's members, her role and responsibilities have expanded to meet the changing needs of the association.
In the last 4 years, SSPI has introduced Corporate Membership and Corporate Partnership, which provide a dynamic set of benefits and opportunities that can be leveraged by companies and their employees. Additionally, in 2022, SSPI introduced the concept of a multi-platform campaign, which allows a concentrated content focus on a particular topic to be leveraged by companies. In both cases, the level of engagement support needed by companies to make the most of their opportunities is high and demands a comprehensive approach to developing and sustaining that engagement.
The same is true of other new SSPI initiatives. The Space Business Qualified online training course, developed in partnership with GVF and SatProf, delivers a 360-degree view of the industry to new hires and newly-promoted employees. Aside from its benefit to individuals, it fills a gap in the training content available to human resource departments and requires a deeper engagement with HR professionals in our industry. A new SSPI Job Board and International Space Directory program will further expand the organizations and individuals that SSPI must serve effectively.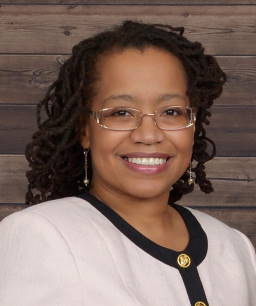 In reflecting on her new role, Tamara said, "I'm excited about this next chapter of my work with SSPI, and particularly wish to thank SSPI-WISE, our women's group, for inspiring me to rethink how best to meet these responsibilities. SSPI-WISE's work in attracting women to the industry, and of mentoring, elevating and connecting women within the industry is another aspect of engagement which I hope to build upon, because I have directly benefited myself."
"Tamara has seen SSPI through multiple transitions in our mission over the years," said executive director Robert Bell. "All our current programs, events and member benefits bear her mark, and engagement has been at the center of them. She has grown to meet each new challenge and taking overall responsibility for the many different ways we now engage with the industry is a natural next step."

About SSPI
Founded in 1983, Space & Satellite Professionals International (www.sspi.org) is on a mission to make the space and satellite industry one of the world's best at attracting and engaging the talent that powers innovation. The space and satellite business has never seen a time of greater experimentation and disruption than we see today. Investment is the fuel for transformation, but people are the engine. SSPI helps the industry attract, develop and retain the talented people it needs to keep the engine turning. People who connect through high-profile events and gain recognition from prestigious awards. People who rely on SSPI for a broader understanding of the industry as much as for individual networking and career mentoring. From young people seeking a career path to industry veterans with wisdom to share, SSPI connects them all.
Talent, investment and opportunity flow to industries that make a difference. SSPI is the only organization that also promotes the enormous value of space and satellite through dramatic stories of our technologies and companies making a better world. Those stories overturn misconceptions about the industry that hold it back. They inspire our people and attract new ones to the industry. They help justify investment and give new customers a reason to care about our services and products. Through the stories we tell and the people we serve, SSPI inspires the growth of the $1 trillion space economy of the future.

For More Information
Victoria Krisman
Communications Manager
Space & Satellite Professionals International
vkrisman@sspi.org
---