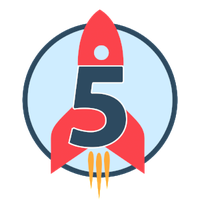 (16 February 2017 – New York City) - The Society of Satellite Professionals International (SSPI) announced today that its editorial advisory board will name "The Rising Five" new space companies at the Chairman's Reception, the exclusive C-Level reception that opens the Society's Hall of Fame Benefit Dinner on March 7 at the Washington Convention Center.
"The Rising Five represent the Society's assessment of the progress made by innovative companies that are raising money, creating new technologies and pioneering new business models in this 60-year-old industry," said SSPI Chairman Bryan McGuirk, chief commercial officer of Globecomm. "With so many new entrants in the market, the question is always who has the right idea, the right financing and the staying power to overcome the hurdles facing any new business and to find sustainable success. Our membership represents companies that know what it takes to succeed in one of the world's most challenging technologies."
Companies under consideration for The Rising Five include such launch providers as Nanoracks, SpaceX, Blue Origin, Virgin Galactic, Rocket Lab and Firefly Systems; earth observation companies from Terra Bella and Planet to Spire Global and Urthecast; communications operators including OneWeb, ViaSat, Boeing and LeoSat; and ground technology providers such as Kymeta Corp, Phasor and Spaceflight Industries.
Serving on the editorial advisory board are editors or publishers from SpaceNews, Via Satellite, SatNews, Satellite Executive Briefing, Satellite Evolution, Satellite Pro Middle East, and SpaceWatch ME.
The Chairman's Reception is an invitation-only reception for C-Level executives of the satellite industry gathered in Washington DC for the SATELLITE 2017 conference and exhibition. Together with a general reception for other attendees, it opens the Hall of Fame Benefit Dinner, where SSPI will induct four new members of its prestigious Satellite Hall of Fame, who will join members from Arthur C. Clarke and Harold Rosen to Rene Anselmo, Jean-Yves Le Gall, Mark Dankberg and Dave Thompson. More information is at www.satellitehalloffame.com.
About SSPI
Founded in 1983, the Society of Satellite Professionals International (www.sspi.org) is on a mission to make the satellite industry one of the world's best at attracting and engaging the talent that powers innovation. With more than 4,000 members in +40 nations, it is the largest satellite industry association in the world. It delivers on its mission through a portfolio of programs:
Next Generation – Staging competitions and sharing information with university students to excite them about careers in satellite.
New Century Workforce – Engaging human resources leaders in improving hiring and retention practices and winning the industry's fair share of the world's best and brightest.
Leaders Quest – Identifying and honoring present and future leaders as models for the industry to follow.
Better Satellite World – Promoting the immense contributions of satellite to commerce, education, communication and human welfare.
For More Information
Matthew Owen
Communications Manager
212-809-5199 x105
mowen@sspi.org
---