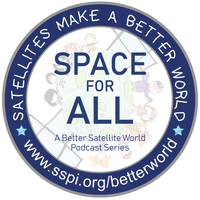 In season 2 of the popular Space for All podcast series, we continue to explore the question of inclusion: examining the ways in which we make space and satellite accessible as a service, as a technology and as an idea. The fourth episode features a conversation between SSPI Director of Development and Innovation Lou Zacharilla, Stephen Hampton, Manager of Government Affairs at Telesat and Josh Mejia, Executive Director of the Brownsville Community Improvement Corporation. Stephen and Josh talk about how the space and satellite industry became the engine for the factory floors of Quebec and Brownsville.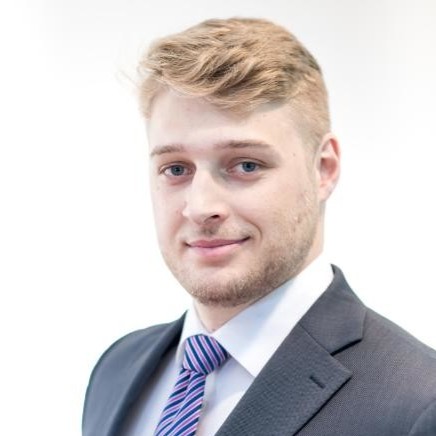 Stephen Hampton is Manager of Government Affairs at Telesat, a position he has held for over 2 years. In February 2021, the Quebec government announced that it will invest 400 million Canadian dollars in Telesat's Lightspeed LEO communications network and MDA will produce the constellation's phased array antennas in the province. The Lightspeed program aims to create 600 high-paying STEM jobs, leverage Quebec's existing aerospace expertise and infrastructure and allow the province the harness the significant economic growth from the burgeoning new space economy. Operating under its international priority Ka-band spectrum rights, Telesat's Lightspeed will redefine global satellite connectivity with ubiquitous, affordable, high-capacity links with fiber-like speeds. Prior to joining Telesat, Stephen served as Senior Project Manager at TELUS, a Consultant for Crestview Strategy and a Senior Fellow at CJPAC. Outside of work, he has been a volunteer with Lanark County Interval House working to combat violence against women and children for 16 years.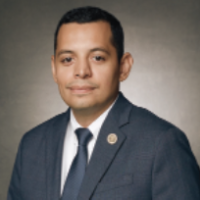 Josh Mejia is Executive Director of the Brownsville Community Improvement Corporation, a position he has held for over 2 years. In April 2021, Brownsville announced that Space Channel, Inc., a news and entertainment channel dedicated to space, will locate its new studio operations there, moving from Los Angeles to the Rio Grande Valley as part of a new media and economic development partnership with the city. The new studio will support Space Channel's international network by focusing on Brownsville's space-related infrastructure and its growing role in the greater space industry. Josh is a results-oriented and highly motivated strategic leader with over 10 years of extensive experience in accomplishing remarkable results in economic development, marketing and government relations. He is highly skilled in strategic planning, organizing, communications and economic development functions from conception to completion, including focuses in entrepreneurship and small business development. He previously served in Marketing and Small Business Development for the Brownsville Community Improvement Corporation after founding his own company Mejia & Company to provide freelance economic development strategies for rural, small and mid-sized communities. Josh has achieved success throughout his career in strategic budgeting, human capital development, cross-departmental project management, government relations, communications and data analytics. His other experience includes serving as Director of Government Relations for the Pivot Group, Creative Director for RGV | Spotlight and Business Operations Manager at Apple, among other positions.
Season 2 of the Space for All podcast series is sponsored by

SSPI's Better Satellite World campaign is made possible with the support of our corporate partners

---