SATELLITE 2019
Registration for this event has passed
No matter what business you're in, at SATELLITE you're in the business of meaningful connections. A conversation, a session, a handshake, an introduction… you never know when or where the next light bulb moment will come from. But you'll have one at SATELLITE.
SATELLITE unites aerospace thought leaders, entrepreneurs, executives, engineers, end-users and enthusiasts together in one place for the largest and most important global connectivity technology event of the year. For more than 37 years, SATELLITE has played a critical role in determining how satellites will shape the future of our world. The show welcomes a community of connectivity professionals from every market and field of study, hailing from more than 100 nations around the world.
We're putting you in the same room with brilliant minds in the satellite community. If you're new to SATELLITE and exploring ways your company can capitalize on connectivity, this is an unprecedented opportunity to pick the brains of satellite rock stars, and bounce ideas off other professionals whose organizations rely on satellite communications to deliver a superior product to their customers.
We're creating opportunities for you to meet with new companies and markets. The world as we know it is becoming more and more connected. Multi-device use by consumers, on-the-go information demanded at all times, seamless communication despite the location, automation, collection of data for predictive analytics. Satellites are poised to provide the services the world at large is hungering for, and SATELLITE is poised to bring together the entire ecosystem to progress connectivity.
We're packing the show floor with innovative technology, products and services. Just as quickly as more industries integrate satellites, so are the technological advancements in the hardware and software. You won't find a larger show floor dedicated to satellite technology – antennas, broadband technology, terminals, modems, satellite networks, broadcast services, amplifiers, automation technology and more.
We're bringing everyone to the party. Every year, we welcome thousands of veterans from our satellite community to Washington D.C., but our audience is growing and becoming even more diverse. As our world becomes more connected, more professionals from the worlds of enterprise, finance, content, military and government, telecommunications, and transportation join us.
So why attend SATELLITE? Because its more than just a satellite show. It's an event where connections are made, connectivity is found and innovation is encouraged. No matter whether you consider yourself a "satellite" person or just looking for new technology to expand the IoT and big data initiatives of your company, it all starts at SATELLITE. Click here to learn more.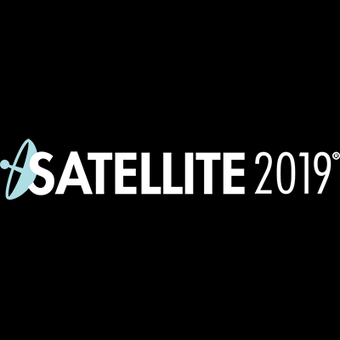 801 Mt Vernon Pl NW, Washington, DC 20001, USA