Trace Systems
About Trace Systems
Trace Systems provides a comprehensive range of communications, enterprise information technologies, and cyber security services and solutions to the United States Government, Department of Defense, and its mission partners. Our capabilities span the globe and the entire lifecycle of support from design and engineering to operations and maintenance.
We adopt our customer's mission as our own and work to ensure their success. We listen to our customers and anticipate their needs, providing support in advance of their next mission.
Our vision drives who we are as well as our commitment to all of our customers. In order to help our customers meet their mission needs, we need to execute our vision. This requires integrity, excellence, teamwork, and dedication – Trace's Core Values.
INTEGRITY
Know and do the right thing – always – for our customers, our team, and our company.
TEAMWORK
Work collaboratively with one another, our teammates, and our customers to always deliver best value and accomplish customer mission.
EXCELLENCE
Develop and ensure the highest quality of service and solutions for our customers and teammates.
DEDICATION
Whatever it takes to get the job done…whenever, wherever!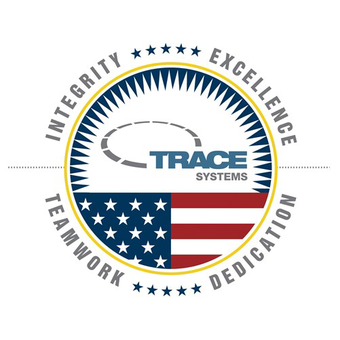 1934 Old Gallows Road, Suite 600
Vienna, VA, 22182