Hiring Practices of New Space Companies
The ambitious plans and rock star ambience of new companies have caught the imagination of young people and made space and satellite cool again. But the new space companies represent yet more competition – in addition to the cool terrestrial tech companies – for talent the industry needs.
What can incumbents learn from emerging companies and what can emerging companies learn from the experience of incumbents?
In this webinar, you will hear from the following industry speaker: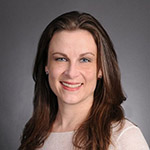 Sara Litherland, Vice President, HR, Kymeta Corporation. As a member of the management team, Sara contributes to short and long-term organizational planning and strategy, with hiring, tasking, budget and overall responsibility for Human Resources, Recruiting, Facilities, IT and Technical Communications/IP at Kymeta.
Registration information coming shortly.
Sponsored by