The 2017 SSPI Chairman's Reception
SSPI cordially invites the CEOs of the global satellite industry to the 2017 Chairman's Reception, beginning at 6:00 pm at the University of DC/Catholic University Room of the Marriott Marquis. This invitation-only reception welcomes the C-Suite of the most important companies in our industry, including established players, their customers and innovative new entrants. It offers a relaxed and intimate atmosphere for conversation and networking at the end of a long day in meeting rooms, and before the excitement of the Hall of Fame Benefit Dinner.

The Rising Five

At the Chairman's Reception this year, SSPI will announce its first annual list of The Rising Five: the five New Space Companies in the satellite industry that have made the most substantial progress over the past year. Click here to learn more.
By Invitation Only-RSVP Required
SSPI will issue individual invitations to senior management of companies throughout our industry, and only invited and confirmed guests will be admitted on the evening of March 7. If you wish to be considered for invitation to the event, please send an email to Tamara Bond-Williams and make your request.

Join the Top Executives of SSPI Board Members and Sponsors:
Airbus Defence and Space

Arianespace

Arqiva Satellite & Media

Boeing Satellite Systems International

Datapath

Denton's

Encompass Digital Media

Ericsson

Eutelsat

Intelsat

Globecast

Globecomm

Hughes Network Systems

Lockheed Martin Space Systems

Mansat

Milbank

Newtec

Orbital Sciences

Planet Labs

SES

Space Systems Loral

SpaceX

Surrey Satellite Technology

ViaSat

ViviSat

Xplorenet
The 2017 SSPI Chairman's Reception is supported by:
Register Now!
Or paste this link in your browser's address bar: http://www.sspi.org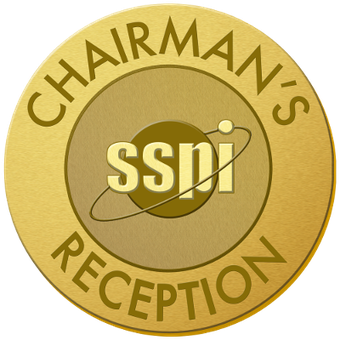 901 Massachusetts Ave NW, Washington, DC 20001, USA