SSPI-WISE January Meeting
SSPI-WISE is delighted to invite women from throughout the industry to participate in this second meeting of the group.
On December 16, 2020, women from throughout space and satellite gathered at the kickoff cocktail hour for a new Space & Satellite Women's group within SSPI. The initial discussion centered around the question of a name. We had a number of suggestions, such as "Women's Space Odyssey," "Space & Satellite Women" and "Women in Space." This last one led naturally to "WISE" which stands for "Women in Space Engagement." #SSPI-WISE.
SSPI-WISE aims to meet monthly. We will discuss leadership going forward, as SSPI President Nicole Robinson would like to see women emerge as leaders for the group, including functional area leaders, and a chair of the group overall. SSPI-WISE goals include outreach, elevating the profile of women in the industry and networking to spread the word and foster engagement.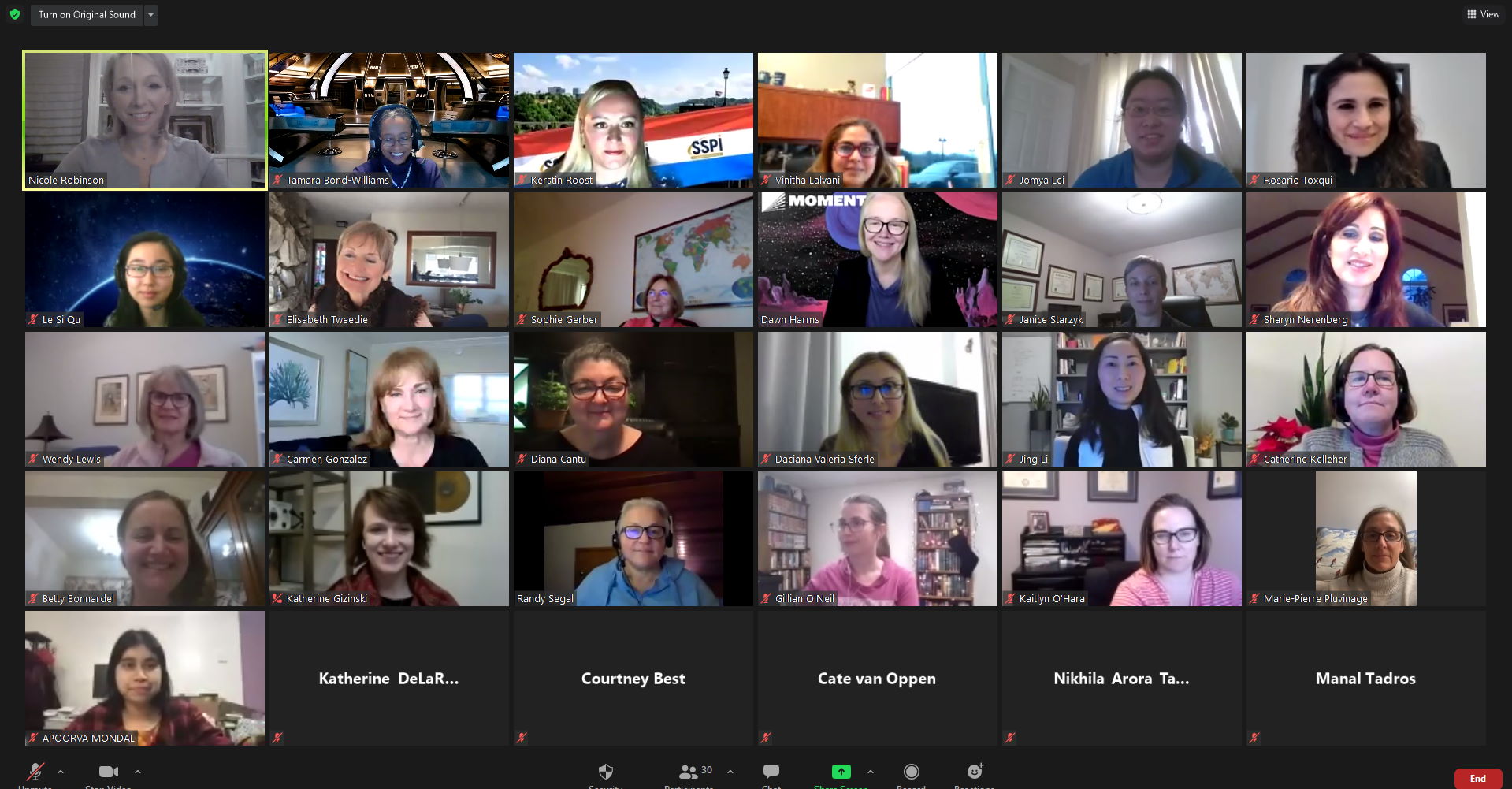 Women gathered from throughout the industry at the first meeting last December